One Spiritual System in the Universe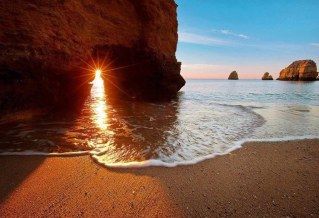 I am greatly fortunate to work at the Kindred Spirits store where so many interesting and/or spiritually searching people come. Two days ago a Mother and her adult son came to the store. They are are practitioners of Islam who immigrated from Pakistan. They were both quite broadminded, educated and thinking people. They were a pleasure to speak with. If only everyone understood some basic spiritual philosophy rather then knee jerk reactionary religious sentiment, what a different world we would live in, but then again, this is the age of Kali or the time of quarrel and hypocrisy! The son is in graduate school working on his Ph.D in world religions. We had a fabulous conversation about the religions of the world and mystic spirituality.
Yesterday I met a very spiritually curious lady about my age--late 50's or so, who recently was baptized as a Catholic. Other churches wanted her to wait, but as she realized her days were numbered she wanted to be ceremoniously part of a Church. She is studying everything she can find about Catholicism and asks other Catholics about the meaning of various rituals and what they mean personally to them. She was surprised to learn that most of the people don't really know what they are doing, but are sort of going through the motions. Often this was the religion they were born into, and it is familiar but only superficially meaningful. Hearing this is clear demonstration of how religious people equate the form or rituals with the religion, rather then their purpose and meaning--the "why" and "what for" questions.
Of course I don't meet such quality people every day, though very often. In general I am able to share some thoughts that I think might be uplifting or that will in some way cause people to stretch beyond their ordinary thoughts to think more deeply about spirituality, the controlling force or power in the Universe, their "higher power", or simply God.
I have a lot of basic things I share with those who seem interested, depending on where they seem to be at in their life and how much time we have. For instance I have a card with my email and phone number on it, telling a bit about who I am, i.e., Spiritual counselor, Hope Broker, mantra yoga teacher etc. Then on the reverse side I have a list of pointers or guidelines that I feel if anyone follows they will have a successful life:
--Create a spiritual foundation to build your life on.
--Give to live.
--Discover your mission and embody that.
--Be honest and authentic.
--Be convinced, yet open.
--Act with love and enthusiasm.
--Show kindness and compassion.
--Pray for yourself and others.
Of course so many things could be said, and there are different levels of success in life, though after considerable thought this is the list I came up with. I wanted something non-sectarian that any person could apply with benefit. You could say this is a generic template for success without the specifics that we as devotees of Krishna would like to add. This list will hopefully give people that I might not see again some food for thought, and ideally principles to live by. Some day by the grace of my gurus and Lord Chaitanya I may also have the potency to uplift them by my pure heart--which means the powerful presence of the Lord there. Even as I am, I know some people are affected by whatever spirituality I have been blessed with--because they say so. People may also be affected--or perhaps more so--because I genuinely care about them and communicate that by my natural interest in them and the questions I ask.
I hope this doesn't come out as vain--though I admit to not being supremely humble! I only share it to emphasize the importance of who we are, or our character. Who we are speaks more strongly then our words. Our spirituality should include natural compassion and concern for others that is tangible. I am sharing with you my life, with both my struggles and highest aspirations. I think I have made it very clear my shortcomings. Never the less by the grace of Prabhupada and my gurus who represent Shri Chaitanya and Nitai, there is the flame of spirituality that manifests within me that manifests to varying degrees. Though in one sense we are nothing--on our own--by grace we may manifest part of our true spiritual nature and be able to help others on the path of bhakti. It is important to understand where we are on the spiritual map--so to speak.
My frequent prayer is to be the Lord's instrument for sharing bhakti and healing. I know it is happening gradually, though I also know that I am the main impediment, due to lack of true surrender and humility. Everyone has to be "empowered" to do anything: walking, thinking, manifesting, digesting food, moving their hands, eyelids--you name it, we are all depend on Krishna for everything.
I aspire for the power to give completely, the power of devotion and love for Krishna that flows through me to bless others. I have also shared that this is my high ideal for the written word--that these words will somehow touch people's hearts and awaken the spiritual urge and especially sukriti or blessing for bhakti. This desire could be part of the ego's gratification--as in "I am great"--or the pure desire of the soul to help those suffering in ignorance of their soul and its love for God. Perhaps I am in the middle. My ability to really make a spiritual difference in others lives will only come about if I have developed, or am blessed with constant remembrance of Krishna, and the realization that it is not my credit, but the Lord within me. The world and every person is meant for Krishna's service, not my selfish desires.
The 13th chapter of the Gita speaks of the field of activities, and the ordinary knower (the jiva soul) and super knower (Vishnu) of this field. So to me this store is one of my fields of service, and the people who come here are sent for me to serve and try to be some type of light for spiritual upliftment and harmonious living. This occurs in the world through living in relationship to the Supreme Source of All--God or Krishna, or whatever their conception of their "higher power" or ultimate Truth is.
In a similar though unique way, you can be some type of light or blessing where you work. Sound preposterous? Intentions in themselves are powerful, as are our prayers for the welfare of others. The more Krishna conscious or developed in our spirituality, the more we will benefit the world--and the more people the better. Spiritual people are givers that want share what is most essential and meaningful in life. As they are trying to become free from the exploitive mentality which runs the material world, they also want to see this quality diminish--through positive attainment--in others. Developing a giving, non-exploitive mentality with actions based on that translates into peaceful individuals, and thus a peaceful world.
I share with people that there is only one spiritual system that runs and sustains the Universe. This "Source energy" or "ground of being" (a generic impersonal term for the Universe (God) as the sustaining principle) has many different aspects, and reciprocates according to our desire to understand it. The great teachers in the bhakti-yoga tradition of India have compared the Absolute Truth to a valuable gem with innumerable facets or angles which are seen and interpreted by different people with diverse desires. That is why there are so many religions and spiritual traditions. They are viewing the same subject matter from different perspectives, and using different "lenses". I have a particular "lens" that I use from the spiritual tradition of India, though it is a very broad accommodating lens that can see value in every sincere attempt to understand transcendence, or the Absolute Truth, or Supreme Source of everything.
People are affected by the language and culture they grow up in. Different languages have different potencies and both strengths and weaknesses. Math is the language of science and appears to have a lot of utility for understanding matter. However, it is the language of logic, and is not equipped to understand spirituality or God, which are beyond the power of words, languages, and the mind or intellect. There is an attempt through science and math to exploit the material world for selfish purposes, and see the world in a mechanistic way devoid of spirit or God. There are of course scientists who are spiritual or religious, but I am speaking of the general thrust of science today.
In controlled experiments only those things that are inferior to the experimenter can be studied. Anything superior will not submit to study in such an environment. God will not show up in the lab. Certainly he is everywhere, but he won't be revealed to those with an exploitive or non-spiritual attitude. Scientists would say if we can't see it, we can't believe in it, whereas mystics would say, if you don't believe in it, you won't see it!
The mystics gain experience of transcendence or the land of light and love (the kingdom of God), and when they return they try to explain inconceivable spiritual things through the limitations of language. Often they put their experience, feelings, and deep realizations into the language of poetry--mystic songs or poetry. Such songs or poetry are not of the sensuous type, yet through poetry one can express things beyond logic or our conventional ways of thinking. So we have the Song of God, or Bhagavad-gita, and the poetry of the Shrimad Bhagavatam. These songs and poetry are another type of language, though love and devotion to God or Krishna is required to make ultimate sense of them. Even though Sanskrit is probably the best language to describe transcendence, there will be many interpretations depending on a person spiritually and spiritual ideal: do they relate to God as impersonal Brahmana, or as Vishnu, or Krishna etc. Most importantly love has its own reasoning power and is the key to pleasing Krishna and his devotees. Love is the answer: Krishna prema, or love for Krishna includes loving everything and everyone. By the power of selfless pure love, the "unknowable", "unfathomable", and "infinite" can become know to the finite. This is a different kind of math!
And so it goes. Another day, another opportunity to give and to be thankful for the opportunity to share the gifts I have been blessed with. If we don't share our knowledge and realizations--what we have blessed with--it may be withdrawn or be diminished. When we share Krishna consciousness it is strengthened within us. We often can't share everything--the whole pie--but we have to see where people are in their lives and present spirituality accordingly. That is what "preaching" or outreach is all about. How much realization we have will determine how we are able to express Universal Truths in ways that people can resonate with.
"This knowledge is the king of education, the most secret of all secrets. It is the purest knowledge, and because it gives direct perception of the self by realization it is the perfection of religion. It is everlasting and joyfully performed." [BG 9.2]
"Those who are devoted to the cause of the Personality of Godhead [Krishna] live only for the welfare, development and happiness of others. They do not live for any selfish interest." [ SB 1.4.12]
Though we may be far from such an elevated state, we can at least devote some of our time to benefit others. If we do we will gradually develop a taste for giving to others what is most dear to the soul, and also enjoy hearing and chanting about Krishna in the association of devotees.
"Always chanting my glories endeavoring with great determination, bowing down before me, these great souls perpetually worship me with devotion." [BG 9.14]
"The thoughts of my pure devotees dwell in me, their lives are fully devoted to my service, and they derive great satisfaction and bliss enlightening one another and conversing about me." [BG 10.8]
Login to post comments

1651 reads