Vrindavana:The Land Beyond Death and Doubt--the Homeland of the Heart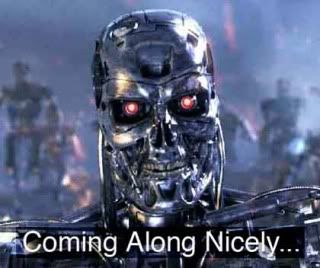 I
The Iron Age of Quarrel
or the machine/garbage age,
glorifies technology
along with those
who can run it,
considering them most interesting,
important—even supreme
things and persons.
Our jaded view
of "olden" days
before technology
considers it backwards
primitive, uncivilized,
since today we
must be better,
smarter, more sophisticated.
We don't consider that
when the power is off
we have no clue
what to do or
how to live;
in some days/weeks
humans minus advanced
technology become
worse than wild beasts.
Most modern problems
come from misuse
of technology
trying to "improve"
or overcome
the natural order,
making so-called
short-cuts.
In the name
of "easier living"
creating a complicated life,
dependent on artificial
scare resources
bringing wars and strife
we value man-made systems
having no gratitude to God.
Man's ego wants
to think he is
making life "better"
inflating his false pride
arrogance, violence
thinking he can
outsmart Natural Laws
while bragging about it.


II
There is something
within our soul
which is never satisfied
by the material status quo;
a fire burns inside
to not conform to
laws of limitation
desiring unconditional freedom.
Our perverted spiritual hankering
fuels our pushing the envelop
to have no restrictions
to write our own rules;
imagining transcending gravity
soaring like a bird
diving into the ocean
entering the Earth.
Traveling in space
at light's speed
reveling in our brain's
capacity to understand;
though w/o knowing life's purpose
we aspire to conquer the Elements
going beyond disease
never dying (or our family).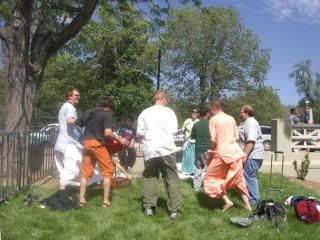 III
We CAN "conquer" Nature
--not by force in physicality
trying to control/exploit her,
only by taking God's full shelter;
as our soul can never
be fulfilled in illusion
forgetting the eternal
pretending we are king or bug.
In matter our existence
seems to be threatened
so we strive to achieve
to "become" somebody(!);
again and again
assuming different roles
incurring karma
paying back debts.
By blessings we become convinced
that matter's not our home
as the heart can't be satisfied
to achieve lasting love, & wisdom;
then, motivated for a solution
we search out a guru
who inspires us, removes doubts
giving us "sukriti" for Bhakti.
Bhakti, our natural condition
brings us beyond misconception,
misery, death and doubt
to the world of Krishna's service;
[Shri Vrindavana Dhama]
a land of faith, the heart's homeland
of touchstone, wish-fulfilling trees,
the water, nectar, speech, a song
every step a dance, and bliss our nature.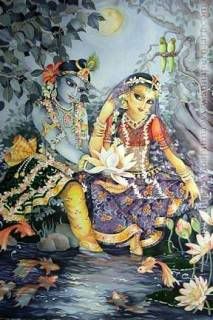 Login to post comments

1746 reads