Prayers to the Holy Name at the South African Japa Retreat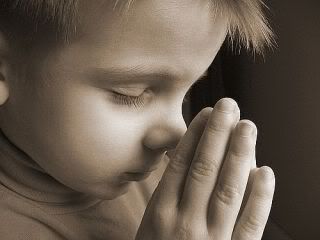 Falling down at your feet with a straw in my mouth, with whatever humility I may be blessed with, offering my respectful obeisances to Shrila Prabhupada, my shiksha gurus, the previous acharyas, six Goswamis, my exalted Godbrothers and Godsisters, and the most merciful Lords, Shri Shri Gaura Chandra and Nitaisundara, I present my hopeful prayers and beseech you dear Harinam Prabhu to bless me to always have your pure association in love and Vaishnava humility.
You know my actual character, falling short of the ideal in countless ways, which I greatly lament. At the same time, by your grace, I have some desire to obtain your mercy in the shape of the striving for the goal of Krishna-prema, so please let this be this goal be guiding light in my life.
You are the most merciful manifestation of my worshipable Lords, Shri Shri Radha-Gopinatha, and so by your kindness and the mercy of my worshipable gurus, let all attraction for anything which doesn't foster pure love and service to my Lords, fall away from me, through spiritual awakening.
I pray for the opportunity to help your devotees by having a friendly, caring, compassionate and spiritual attitude toward everyonel, without having any other need to maintain my existence. I have been serving the bad masters of my mind, intelligence and false ego for countless births and I pray to be finished with their service except as it relates to you.
May I remain externally in the material world, but internally united with you in love and affection, dedicated to serving Prabhupada and his disciples in helping reclaim the forgetful souls and serving the devotees in their spiritual lives in becoming balanced, joyful human beings and sadhakas (spiritual practitioners of bhakti).
May I be willing to accept you instructions and those of your pure devotees. May your will be done through me, within me, and around me. May I have no separate, selfish interest.
May I always take shelter of you in all circumstances and know the means and loving words to help others also do this.
Thank you for the opportunity to pray to you and be with your faithful devotees who want to improve their chanting and be fully engaged in bhakti-yoga or loving service to Shri Radha Krishna and Chaitanya Mahaprabhu! Please help me to always be grateful for this good fortune and to share my good fortune with others!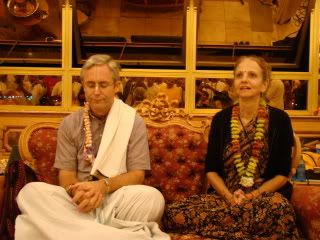 The picture above was taken at the reception to His Holiness Giriraja Maharaja at the Durban Temple. It was a very moving experience to see the beauty of the Deities and service attitude of the devotees, and I felt very humbled to be given such honor. I was gradually able to see it as an expression of loving exchanges and I tried my best to give as much as I could to the devotees and reciprocate with their kindness and devotion. I placed the picture here, because it illustrates to me how supremely blessed we are to be given the gift of the holy name, and also the humility that is required to keep things in perspective. Everything comes by the grace of the holy name, and we have to constantly give credit to our gurus, Lord Chaitanya and Nitai and those who follow them, and of course holy name who so kindly remains with us despite our inattention and lack of purity. We live by the mercy of our superiors alone--and in the spiritual world, everything, even the dust, is our superior and guru!
Login to post comments

2618 reads