What is Lfe About--Where is Happiness?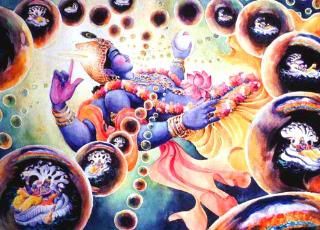 What is life about?
From one perspective
life is what
you make it,
depending on
what you want
and are able to get.
Another way of saying this
is there are your inclinations,
effort, and your success
at your effort—
which some may
call your destiny.
And why do you want
what you want?
There are two levels
of reasons for this,
one primary and primal
the other secondary—
and if truth be told,
illusory.
Why illusory?
Because our primal
spiritual nature is who
we really are
containing our true desires,
now covered by a material body
with senses led by their food.


You are trying in vein
to satisfy your spiritual hankering
through your physical body and mind
so you take repeated birth and death
trying to be successful in
so many species and planets.
Like cleaning the cage
of a birth but forgetting
the bird needs food—
the bird can only live
if it is fed, otherwise dead
we can live forever when
our spiritual food's found.
Real life is eternal life,
true happiness lasting happiness
factual identity the soul
since what's generally
considered our self
is actually our karmic desires
based on the senses
you wanted and earned.
When you look in the mirror
or look at someone else
you're seeing consequences
from previous actions—
meaning karma and reincarnation
aren't fatalistic
but crystallized justice
teaching
that we're the architect
of our own fortune
and misfortune facilitated
by the laws of God.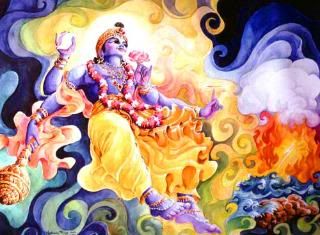 Cause and Effect are
God's laws meant
to reform us and point
to the Law Maker
including who you are spiritually
with a relationship
to the Supreme Powerful,
our Source,
the ultimate Cause of all Causes.
Beyond this, even more importantly
He is our dear-most friend,
well-wisher, the love of our life—
everything else is a way to hide
from this truth by putting
our self in the center
rather than accepting
that we're only
part of the Center.
We are meant to revolve
around that Center
like loving friends
cooperating to serve
our mutual interest—
discovering our true
lasting happiness
in this life and forever
actually free at last
coming home to
our blissful residence
where we never leave
our heart's satisfaction.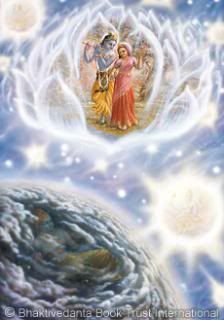 Login to post comments

3187 reads