My Sacred Duty and Joy to Krishna and you
I am feeling negligent
being absent here to blog
attending to many services
pressing demands taking time
while unable to carry out
a most sacred responsibility.
Forgive me for again expressing
about my writing service
an important reminder for me
a vital duty to my Gurus,
previous teachers, and Shri Chaitanya
to shine a light on Krishna.
My labor of love to them
is expressed in my duty to you
those who come here to read
whether out of curiosity about Krishna
or inner existential crisis
I express how bhakti lives in me.
Sharing my spiritual life
as I live in the world
experiencing bliss or difficulties
demonstrating that though I'm imperfect
the life of even a low devotee of Krishna
has meaning and benefit for many.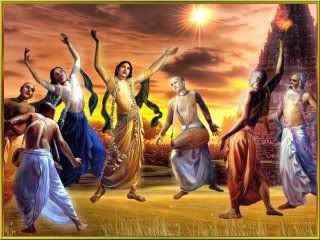 It's not just official philosophy
dry dogma, religious formularies
"preaching" "at" you in elitist,
absolutist, either/or terms
but the practical application
of what has become my heart.
Philosophy is only useful
as it's practiced everyday
put to the test in struggles
we all go through and dismay
yet find shelter and relief
in applicable, spiritual ways.
Throughout so-called ordinary
we find Krishna's loving hand
if we are trained to look
beyond the externals
not labeling ahead of time
but seeing through positive faith.
Everything is about relationships--
philosophy or religion needs a face
otherwise who else will take it up?
or see the value if practitioners
are not good people--joyful, peaceful,
while spiritually sincere, purified.


So while you may see
my face too frequently
in different blogs, hearing
about seemingly mundane things
like traveling, visiting parents,
gardening, building or the like.
The important thing is the
demonstration or feeling conveyed
of the spiritual current flowing
throughout my life—
that life's divisional boxes
become blurred though Krishna.
There isn't a religious/spiritual box
while another for the "material"—
perhaps at first it seems that way
yet gradually we find Krishna
everywhere and in everything
we do, touch, feel or say.
Even before perfection of prema
with heart-vision fixed on Krishna,
by doing what fosters bhakti
we find our life transformed
by our constant dedication
to our one supreme goal.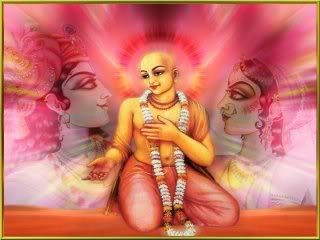 Login to post comments

2452 reads