On the Classroom of Life 101
(this blog is recorded on the full page: quick time player needed)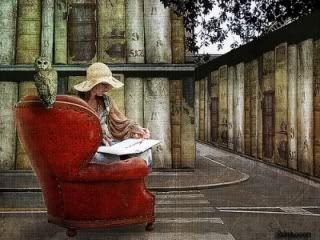 Many purposes are served
our life events instruct
karma plays out
yet Krishna teaches us;
life, the master teacher
learn to read the signs
attitude determines labels
good, bad, or sublime--
any lessons learned today?
here are some of mine:
1
The ground browns, cracks
leaves turn yellow, fall
summer heat bakes
sweltering, withering 'shine
unusually hot and dry
still every creatures expects
trees with open arms
roots grow deeper, searching
dew helps the grass, a taste
heads all look upward, expecting
some plants die, distraught
still giving seeds for next year
conversation 'bout water, thirsty
air breathes disappointment
while the wise know it will come
experience teaches confidence
time brings thundershowers, life
one can only wait
patience and hope, a virtue
only humans can pray
in gratitude, realized faith
Krishna maintains me.
2
Imagine you felt your bhakti
(love and service for Krishna)
was like your water or air—
that which sustained you—
how much effort and time
allotted for spiritual endeavor?
such intense eagerness
the price for prema (Krishna's love)
seeing everything as mercy
existence for fulfilling desires
though matter promises greatly
only appetizers served
never the soul's full meal
understand your soul and God
change your aim/vision
know your true nourishment, friend
3
The water for your soul
gives true fulfillment
happiness beyond the senses
the feeling of going home
accepting Krishna's name
restores our true nature
trying to share wisdom, faith
you must decide what's right
I can't do it for you
you must walk the path
your life as spiritual journey
philosophy helps us be steady
reason can't touch the heart
only spiritual experience
giving drops of nectar
from the ocean of devotion
taking pleasure in service
fixed on Krishna's love.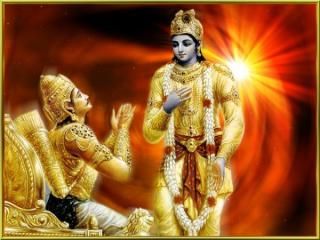 Login to post comments

2255 reads