Neither Here, Nor There--So Where Are You?
(this blog is recorded on the full page: quick time player needed)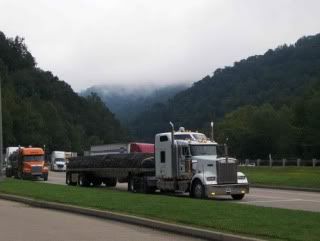 On the road from New Vrindavan to home
a refreshing highway rest stop in West Virginia
sits at the bottom of a ravine with sharply steep slopes
covered by trees, decorated above with deep blue sky
while lazy, puffy clouds, contrast the highways fast pace,
I sit with my wife honoring Krishna prasadam
observing harried motorists park and move to the bathroom
a smile is rare, and they seem neither here, nor there,
apparently disconnected from the moment, and life's beauty.
Observing all varieties of cars coming and going
with their precious cargo of souls covered by desires
displayed by the variety of physiques and dispositions,
I marvel at such bodily gifts bestowed to wayward souls
who all seek pleasure, friendship, and harmony
and I have unity with everyone as a human and soul,
though I'm surprised to see so many still smoking
which can't fill the soul's yearning for fulfillment,
so I wonder how to help sleeping souls awaken.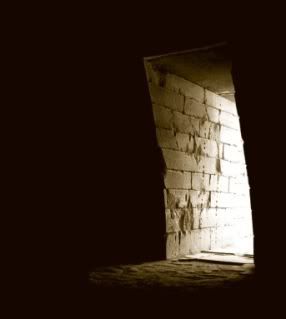 No one seems to notice the "ordinary" workers
who clean the bathrooms, empty the garbage
or keep the facilities in order to assist our travel
so as I dispose of my plate I smile and speak
to a worker as she empties the trash
and she looks like a different person—
her face lights up, and when I see her again
she beams, wishing me a good day—
a little appreciation and kindness goes far!
Rather than merely trying to get somewhere
waiting for something significant to happen
filling our life with handheld distractions
we can practice being present in the moment
both observing our surroundings and people—
life isn't in the future, but in the eternal now,
(yes we have all heard this, so I am reminding you)
even if you are standing in a slow line
share your heart, practice patience, smile
being grateful to observe Krishna in the moment.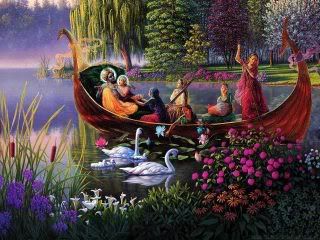 Login to post comments

2372 reads