Contemplating Temporal and Eternal Family
(this blog is recorded on the full page: quick time player is needed; works best with Firefox or Explorer; if you are using Google Chrome it will automatically play, so to not listen, mute your speakers.)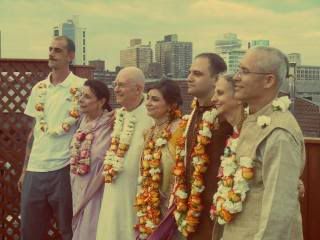 Family blood ties are impelling
we give them energy and attention—
whether they're compatible or caustic
blissful or fairytale sounding to others—
we can't change, or bring back, our history
or modify time we've spent together
so we tolerate or emphasis the best
though we may try to forget
or laugh at the pain of our shared issues
our experiences together still shape us
as our basic foundation in this life;
our past lives have created our present
which can soften bad feelings, or victimhood
since everything happens for a reason
and no one is completely innocent
in family dynamics and interactions.
For the purpose of a family reunion
we drive 12 hours to South Florida
powered by the holy name and duty
inspired by Krishna talks and kirtan—
the car, not made of metal or plastic
but a form of our moving heart
inside together, thoughts of eternity
a small space, but big with affection
husband and wife bond in shared purpose
united in love, friendship, and spiritual practice
as we travel for the sake of family
recognizing our earthly debts
hoping to spiritualize them
praying to be a positive light
in the world, but focused on the soul
with love, kindness, and acceptance.


Three generations interacting variously
talking current events and modern culture
movies, books, newspapers, electronic gadgets
much to complain and smile about,
speaking of, and recalling, old times,
looking, laughing at, & disbelieving family albums,
walking in nature and playing at the beach
the timelessness of the natural world
informs and colors a particular time and place
while also pointing to the Source of everything
and so occasionally, briefly, Krishna appears,
searching for compatible eating venues
centered around vegetarian options
while providing for the non-veggie palates
honoring the differences, practicing acceptance
to be respected, one must give respect.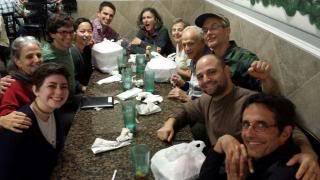 Family is considered most important
the building block of stable societies
yet, equally as significant, they point primally
to God as Father, Nature as Mother
since physical/biological bodies die
while the soul lives on, taking endless births
though some say the afterlife is our home
others consider as home, the heavenly realm
but the Gita teaches we come from the Spirit
beyond restrictions of material or astral planes
which only imitate our real, eternal life
in Krishna's abode of loving, ecstatic service
infinite ways to be in His happy family
like a father, mother, sister, brother
or friend, servant, assistant, lover
the perfection of family, eternally.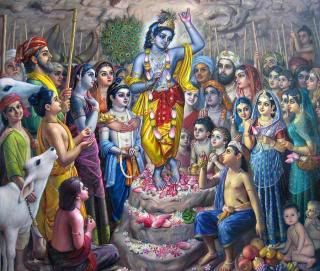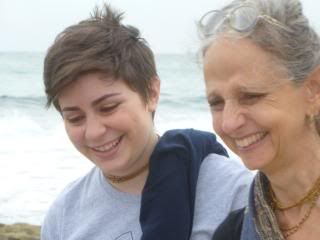 Login to post comments

2706 reads