CONTINUALLY RECOMMITTING TO THE SPIRITUAL PATH AND ITS GOAL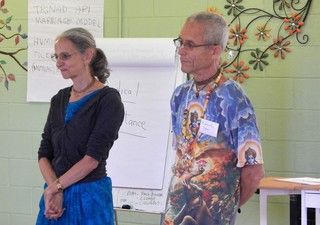 I can't believe it has been a month since I posted. Time flies when you are busy. So much as happened in my life, and so many different emotional states, in those 4 weeks and a day! After I finished my 31 day bodily cleanse of my various organs I felt disassociated from life and had to regroup and recommit to my life mission--which is the subject of this short blog poem--and my wife and I helped facilitate the Grihastha Vision Team 4th Annual Couple's Retreat in Gita-nagari PA. I wrote and thought a great deal about my life, and the value of keeping death in mind. I realize I've already written a lot about it, but as I share in this poem, my tendency is to forget the urgency of my spiritual life, in my case, when my health seems to be getting better.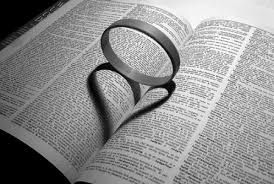 I must continually remember that I will die
perhaps today or tomorrow, but soon
because if I forget this truth
I return to complacency and the easy life—
this has happened to me, yet again...alas!!
I must recommit to spiritual life, continually.
Otherwise I may die distraught and resentful
which I have been shown by cancer's mercy.
But now I am getting better and losing my urgency
so comfort and safety beckon me to return and relax.
Remembering my daily meditation on death
seeing how easy it can be to fall back to mediocrity,
I have to again reevaluate everything, what's essential,
recalling my enthusiasm and empowerment
to serve devotees by sharing my story of awakening.
Inner dissatisfaction with complacency and mediocrity
are a big reason I have attracted this disease
so if I return to that mind state I may attract another—
thus I return to the questions I have asked us all:
what do you want; what do you live for; what's important?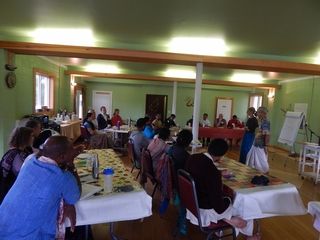 I must decide what is real, regularly
not just like when I began bhakti practices
when I gave up everything externally
for the short term and then went backwards
but being able to positively change course.
Yes, we have material necessities
desires to go through and dovetail
healing our past to make peace with it
having a balanced psychology, etc.,
yet we can't think that is an end in itself.
Personal growth and healing are only useful
to the extent that we become balanced and peaceful
that by being grounded we can redouble our ascension
toward the spiritual plane and gain new enthusiasm
for the divine life and sharing that with others.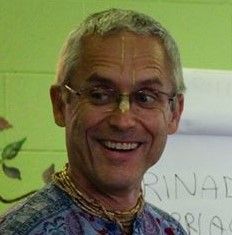 Login to post comments

852 reads