THE ZIGZAG PATH OF BHAKTI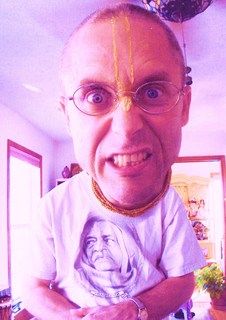 THE ZIGZAG PATH, OR THE UPS AND DOWNS, OF BHAKT: When I was a new devotees it seemed like our spiritual advancement was like a rocket going straight and fast to our spiritual destination, and surely in a few years we would board that spiritual flower airplane piloted by the best of devotees, and go "back home, back to Godhead." However, after some years my shiny, fast, roller blades become covered in thick, heavy mud and what had at first seemed like a full throttle race to the finish line turned into a slippery crawl, where sometimes I seemed to be going nowhere, or even sliding helplessly backwards down the rocky, dusty hill with no footing or holds.
Reading that Shrila Bhaktivinoda Thakur has sometimes referred to spiritual advancement in bhakti as the "zigzag path," has normalized my ups and downs in spiritual life, helping me to understand my difficulties, or starts, stops, and reverses not as a personal anomaly but as natural for every seeker. When we are on the ground, we have to rise up with the help of the ground, so this is my attempt to stand and go forward aided with the staff of mercy, prayer, and knowledge.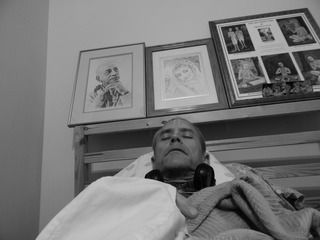 In my decades of spiritual practice, I have been through many stages just by dint of the aging process, and my particular type of conditioning decorated or hampered by my various desires and propensities that I have used with marginal success in "dovetailing" in relationship to Krishna bhakti. After my cancer diagnosis one year ago last November, I , perhaps ironically to some, felt a new lease on my life, and found a great sense of urgency in my spiritual practice, knowing my days were numbered.
I made two trips to Mexico and California, and began sharing my experiences in talks and in my writing. I was speaking and writing with a clarity and power like never before, and also making an impact on my audiences. I felt both humbled and enthused by the experience. My cancer had improving slightly and was not spreading, and my sense of forward progress and urgency slowed. For the last 3 or 4 months, as I have shared, I began backpedaling and dealing with my same old, same old struggles, on the dusty, well-worn treadmill of my past conditioning, and my tendency toward mediocrity and sort of "chillin' through life," where I am comfortably religious but not challenged or vital with a vibrant spiritual life.
With this reflection, like waking up from a merry-go-round, repeated old recurring dream, I am doing my best to reset my life (yet again!), and be back to the urgency of my spiritual practice and sharing it with others, knowing I will die today or tomorrow—and let me tell you, it's a struggle, but a good one, if I can stick to it (that's the rub, isn't it?).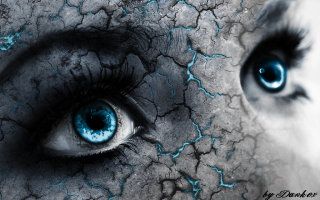 This is the first time I have really written more than a paragraph in months (only giving you quotes is a kind of copout for me, however inspiring they are). If I'm able to continue writing and begin speaking again, it will mean I am getting back on track, since part of my journey in this last part of my life is to share my experiences with the hope and prayer to deepen my spiritual practice, attract the Lord's mercy and empowerment, and to encourage others to stay the course, or to also revitalize their spiritual lives. To me this is what's it about.
While talk is cheap, it can be part of a well lived life, and it helps me to share my journey, both struggles and successes with you, so I can be held accountable, and not simply another FB talking head, or an armchair or soapbox philosopher. My endeavor and prayer is to be someone who is living their ideal, stoking the heart fire of bhakti, and giving their life to encourage fellow travelers on the road to Krishna. As I have often quoted, "I would rather attempt the impossible and fail, then attempt nothing and succeed." Let us pray for one another that we can all realize our highest ideals, and while we stumble, fall, and bruise our shins, may we keep rising.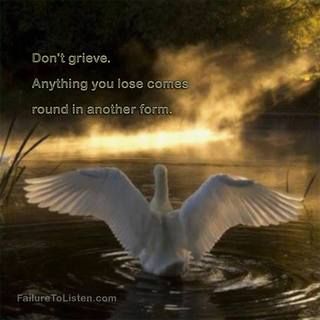 "We climbed the height by the zigzag path
And wondered why - until
We understood it was made zigzag
To break the force of the hill.
A road straight up would prove too steep
For the traveler's feet to tread;
The thought was kind in its wise design
of a zigzag path instead.
It is often so in our daily life;
We fail to understand
That the twisting way our feet must tread
by love alone was planned.
Then murmur not at the winding way,
It is our Father's will
To lead us Home by the zigzag path,
To break the force of the hill."
-Anonymous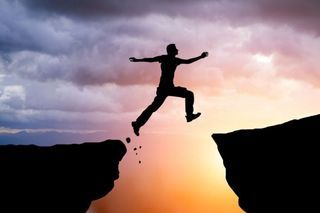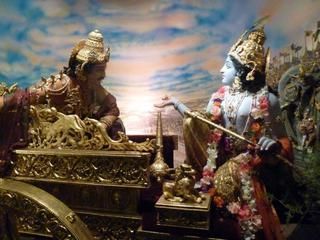 Login to post comments

1550 reads