Blogs
(this blog is recorded on the full page: quick time player is needed; works best with Firefox or Explorer; if you are using Google Chrome it will automatically play, so to not listen, mute your speakers.)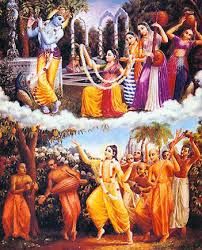 There are many ways to know a person. One can know a person by guessing what they might, or should, be like, study the person from a distance—say from the Gossip column, Internet, or Facebook— hear about them from others who may, or may not, know them, or we may directly experience the person through a loving personal relationship. The last way is the best because if we love a person we will discover, and they will reveal to us, all their secrets. It is similar with Krishna. Even though he is both infinite and inconceivable he has the prerogative to reveal himself to those who love him purely and selflessly. In regard to Krishna, and specifically Shri Chaitanya, there is both an exoteric (apparent) as well as an esoteric (hidden) reason for his appearance.
The closer we come to Krishna the more we will know about him, by his grace. And there are many ways to explain the necessity of the Lord's various forms and energies. For example, great devotees have looked very carefully at Krishna, and discovered another person, Radha, or devotion personified, who is most dear to Krishna. There is Krishna, and his energies, all of which come from Radha. And looking even more closely at the Divine Couple, pure devotees have found that Radha and Krishna have combined together to become one, in the person of Shri Chaitanya. Such pure souls, such as the Six Goswami's of Vrindavan, Shri Krishnadas Kaviraja, and others, have shared their experience with us in their writings, and given us the logic of their love, referenced by the Vedic scriptures.
If we study the lila, divine activities, of Radha and Krishna as revealed in the Shrimad Bhagavatam and Chaitanya Charitamrita commented on our Gaudiya Vaishnava acharyas including Shrila Prabhupada, we will understand that there must be a Lord Chaitanya to fulfill Krishna's unmet need. Krishna is perfect, complete, and full in himself, so when he wants to experience something, he manifests a situation and spiritual body accordingly.
(this blog is recorded on the full page: quick time player is needed; works best with Firefox or Explorer; if you are using Google Chrome it will automatically play, so to not listen, mute your speakers.)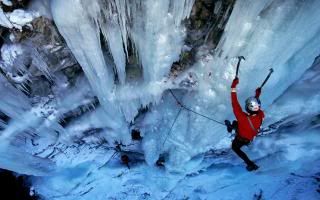 Amidst thoughts about my past in my Fatal Attractions blog series (still in process) and how it relates to my present, I have thought, and felt, deeply about relationships I have had, and endeavored for. In response to my contemplation I wrote this free verse poem. It is full of angst and intense emotion for my failed relationships, disappointments in good ones, and my hopes and aspirations. While most of us value relationships highly, they are also the source of our greatest distress and sadness. Everyone wants to be loved and understood, but it is never quite to the degree we want. Even in what seem the best of relationships we may be separated from our beloved through death, debilitating disease, divorce, or mental imbalances, as in dementia.
Examining the depth of my capacity to love, I question who in this world can we love and understand that is capable of fully accepting our heart's gifts? At least in my experience, no one can completely satisfy either our desire to love, or to be loved in return. This could be depressing, or in my tradition of Gaudiya Vaishnavism, could point to the goal of loving and serving Radha-Krishna with our spiritual heart and soul. On my path, the negative impetus for such love and service is our bitter experience, or at least disappointments, in worldly relationships, while the positive impetus comes from taste in spiritual practices and eventually progress toward the goal, which for me is pure love for Krishna, or prema. Our desire for unending and ever-increasing love can only be fulfilled by the One who can accept our love unlimitedly, said to Krishna, the fountainhead of all relationships (rasas), the cynosure of our eyes, heart, and soul.
I
I'm a disabled person
climbing a mountain:
my words are my hammer,
feelings are my spikes, and rope,
I know not if they'll hold or help me up,
in giving me a grip on my steady journey
to avoid be hurled down by trolls;
I only have my effort and a prayer
with the aspiration to reach the top
where I find the entrance to your self-universe:
Dallas Morning News,
(this blog is recorded on the full page: quick time player is needed; works best with Firefox or Explorer; if you are using Google Chrome it will automatically play, so to not listen, mute your speakers.)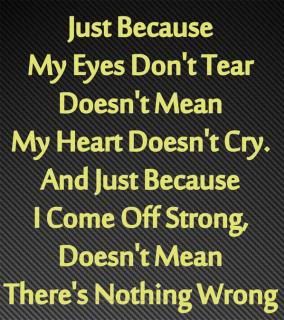 Just because something is
doesn't mean it should be.
Just because a poem is written
doesn't mean it's good.
Just because I have a manuscript
doesn't mean it should be published.
Just because I don't like a universal law
doesn't mean it isn't good, or I can break it.
Just because I own something
doesn't mean I should keep it.
Just because it's a cool techno gadget
doesn't mean I need to buy it.
Just because I want to be humble
doesn't mean I don't need appreciation.
Dallas Morning News,
Dallas Morning News,
Last Wednesday we celebrated our anniversary of The Darshan Room
Dallas Morning News,
Dallas Morning News,
The time I spend chanting the Maha-mantra in the quiet early mornings is one of my most favorite times of the day. It is that special time spent in direct association with our dear Lord Sri Krsna. But there are days when I don't feel anything special, that even in this most auspicious transcendental activity, I feel alone, and oh, so far from my dear Lord. When this happens, it is easy to wonder if I am actually receiving His mercy; if there is purpose to my chanting or if I am just wasting my time.