Blogs
The time I spend chanting the Maha-mantra in the quiet early mornings is one of my most favorite times of the day. It is that special time spent in direct association with our dear Lord Sri Krsna. But there are days when I don't feel anything special, that even in this most auspicious transcendental activity, I feel alone, and oh, so far from my dear Lord. When this happens, it is easy to wonder if I am actually receiving His mercy; if there is purpose to my chanting or if I am just wasting my time.
By Srila Prabhupada and Lord Caitanya's infinite mercy, here all the books and material distributed from the Alachua, Florida IPM office in 2013:
Prabhupada's Books total: 2,717
Magazines (10 to 50 pages): 864
Small: 816
Medium: 242
Big: 311
Maha-Big: 484
Books by other devotee authors: 332
BTGs: 758
Audio tapes: 104
CDs: 343
DVDs: 24
Japa Mala Sets: 97
Neck Beads: 25
GRAND TOTAL of all Books and BTGs in 2013: 3,807 !!!
Dallas Morning News,
Dallas Morning News,
Śrīla Prabhupāda's kirtan leading was always very meditative, deep, and focused.   He would often end in a crescendo but it was steady, long, and unrushed. 
Dallas Morning News,
Dallas Morning News,
Prabhupāda–Father of the Fallen
Surrendering to your love

by your mercy I find a treasure of pastimes
(this blog is recorded on the full page: quick time player is needed; works best with Firefox or Explorer; if you are using Google Chrome it will automatically play, so to not listen, mute your speakers.)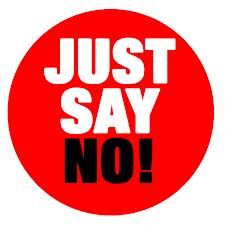 You might consider this blog as a mirror, or opposite, of my last one on amazing things. I have often noticed how it is easier for people to be against something, than for something, and was reminded of this topic by a few comments on some Facebook posts. One person was upset with my "amazing topics" blog that I didn't include something he was attached to, and then someone complained about my Bhagavad Gita quote, since it is a translation by Prabhupada with certain editing they don't approve of. While I understand their complaints, I post on my Facebook page and share my Krishna.com blogs to (hopefully) inspire devotees and as my service to them—certainly not to upset them, though hopefully to get them to think—which is, of course, hard work, while reacting is easy, and is the just the opposite. Anyway, along with being a tad annoyed, I had to laugh at human nature (always a good idea), and was grateful for a blog topic that I think is quite interesting.
If you want to get a big group together in "agreement," find something to be against, some pending problem or disaster, or the shortcomings of a public leader, and you will likely be successful. This is why negative political ads work. Even though the general population says they don't like them, they still listen. Another way to "unite" people is to discuss, or complain about, the news! Bad news and scandals' sell and make headlines, while good news or stories of a Good Samaritan are often hidden inside the paper or website. If they do make the front page, they are only one out of twenty stories.
News is business, and a news business means readers or viewers are require to make money. Thus they want to give people news that gets their attention through being sensational, or shocking, which in reality doesn't often reflect the sum total of what is really going on. And the result of constantly hearing bad news is that people become more afraid, cynical, and negative about life.