Blogs
(this blog is recorded on the full page: quick time player is needed; works best with Firefox or Explorer; if you are using Google Chrome it will automatically play, so to not listen, mute your speakers.)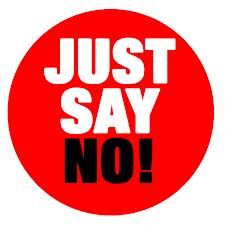 You might consider this blog as a mirror, or opposite, of my last one on amazing things. I have often noticed how it is easier for people to be against something, than for something, and was reminded of this topic by a few comments on some Facebook posts. One person was upset with my "amazing topics" blog that I didn't include something he was attached to, and then someone complained about my Bhagavad Gita quote, since it is a translation by Prabhupada with certain editing they don't approve of. While I understand their complaints, I post on my Facebook page and share my Krishna.com blogs to (hopefully) inspire devotees and as my service to them—certainly not to upset them, though hopefully to get them to think—which is, of course, hard work, while reacting is easy, and is the just the opposite. Anyway, along with being a tad annoyed, I had to laugh at human nature (always a good idea), and was grateful for a blog topic that I think is quite interesting.
If you want to get a big group together in "agreement," find something to be against, some pending problem or disaster, or the shortcomings of a public leader, and you will likely be successful. This is why negative political ads work. Even though the general population says they don't like them, they still listen. Another way to "unite" people is to discuss, or complain about, the news! Bad news and scandals' sell and make headlines, while good news or stories of a Good Samaritan are often hidden inside the paper or website. If they do make the front page, they are only one out of twenty stories.
News is business, and a news business means readers or viewers are require to make money. Thus they want to give people news that gets their attention through being sensational, or shocking, which in reality doesn't often reflect the sum total of what is really going on. And the result of constantly hearing bad news is that people become more afraid, cynical, and negative about life.
(this blog is recorded on the full page: quick time player is needed; works best with Firefox or Explorer; if you are using Google Chrome it will automatically play, so to not listen, mute your speakers.)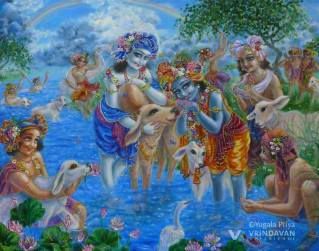 Part of the downside, or the disease even, of being an adult in the modern industrialized world, is to lose the amazement and curiosity of a child, becoming almost oblivious to our surroundings in the name of time management, progress, or efficiency. We become jaded by familiarity or thinking we understand things. We also live in a world of overstimulation, and infatuation with newness and change. Our modern gadgets seem to save us time, but then they force us, and we are expected, to move faster and do more, in less time. Many people can't sit still and "smell the roses," finding it necessary to multitask even when on vacation, or accompanying their small children to the playground. What used to be part of life's simple pleasures, like taking a walk in the park, or just quietly sitting, seem like a luxury or waste of time.
I have been blessed with a life which isn't hurried and is surrounded by the beauty of the countryside. I only have to go out a few times a week, and can be focused on my spiritual practices, service, and self-improvement. We have lived in rural North Carolina for ten years, and I have gradually noticed a change in me. I have slowed down and am more in tune with my environment than I was when I lived in Baltimore and was busy with work and the fast pace of modernity. This is part of the reason that I can write and consider so many topics. As it is said, 50% of life is just showing up. To me, part of showing up, is to slow down, or be present enough, to observe our surroundings—or as Ramdas said many years ago, "Be here now," or we could refer to this as mindfulness.
Dallas Morning News,
Dallas Morning News,
(this blog is recorded on the full page: quick time player is needed; works best with Firefox or Explorer; if you are using Google Chrome it will automatically play, so to not listen, mute your speakers.)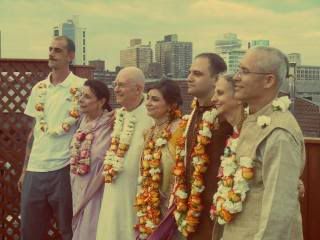 Family blood ties are impelling
we give them energy and attention—
whether they're compatible or caustic
blissful or fairytale sounding to others—
we can't change, or bring back, our history
or modify time we've spent together
so we tolerate or emphasis the best
though we may try to forget
or laugh at the pain of our shared issues
our experiences together still shape us
as our basic foundation in this life;
our past lives have created our present
which can soften bad feelings, or victimhood
since everything happens for a reason
and no one is completely innocent
in family dynamics and interactions.
For the purpose of a family reunion
we drive 12 hours to South Florida
Dallas Morning News,
Dallas Morning News,
this blog is recorded on the full page: quick time player is needed; works best with Firefox or Explorer; if you are using Google Chrome it will automatically play, so to not listen, mute your speakers.)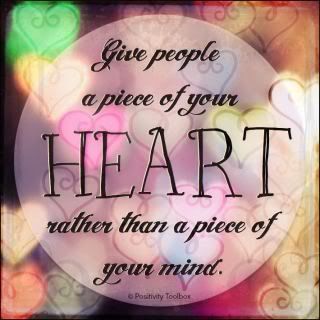 All there is in existence is Krishna, which includes His unlimited expansions and energies. I have experienced how seeing everything externally and internally as different types of energy can be helpful in life and service. I am speaking about developing sensitivity to what we are taking in, or being affected by, and what we are giving out, focusing on, or contributing…I will explain. The soul is one type of energy, matter another. Let me direct you to two Gita verses which show the broadest divisions of matter and the soul which animates them, [Bg 7.4-5]: "Earth, water, fire, air, ether, [and the components of the subtle body of] mind, intelligence and false ego – all together these eight constitute My separated material energies. / Besides these…there is another, superior energy of Mine, which comprises the living entities[the souls]who are exploiting the resources of this material, inferior nature."
All living physical bodies are a particular combination of material elements (energies) revolving around the mind, uniquely combining together to facilitate the desires and destiny (karma) of the soul. Of more importance for this blog is that not only is the body energy, but it is an energy generator and receiver. We have to be careful of what we allow to influence us as we endeavor to be absorbed in spiritual consciousness. Here I am going to emphasize the importance of what we focus our mind on even when we may be externally engaged in devotional activities or visiting a temple or holy place.
Our intentions, or reasons for acting, are all important, as is what we are thinking about, or are focused on while chanting the holy name or engaging in any of the nine main limbs of bhakti (hearing, chanting, remembering Krishna, etc.) This mental culture of bhakti is sometimes assumed to be in place, yet neglected, especially if we are very busy or rushed for time, don't have a good spiritual foundation, don't regularly study and hear the philosophy of bhakti, or have developed bad internal habits. I am speaking from personal experience.