Blogs
Right now I'm looking for editing/proofreading jobs in English language, preferably related to spirituality. Full CV available on request.
Dallas Morning News,
(this blog is recorded on the full page: quick time player needed; works best with Firefox or Explorer; if you are using Google Chrome it will automatically play, so to not listen, mute your speakers)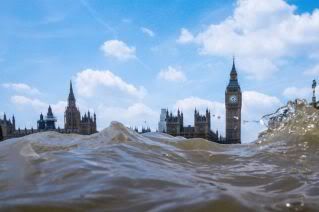 I am returning here after some time, and I am sure I miss my writing more than you do, but that is OK, and just the way this blog space, and life, works. I share a free verse blog poem I began over a month ago. This poem is about being caught up in life, so much so that I couldn't write much during the last two months. From a writer's perspective, this is funny, because there was so much "grist for the mill" or interesting events for possible writing material. While I did begin a few other pieces, I wasn't able to finish them. I am not speaking of "writer's block," but of feeling caught up with circumstances and pushed in many directions. While these pushes were not bad in themselves, somehow they weren't conducive for my writing practice. As a result of what seemed to be impediments for creating blogs, I was reminded of how much time and energy it takes to regularly write and to publish it here.
According to the Bhagavad Gita we aren't the real doer, and our will is only one of five factors of action [Bg 18.14]. Thus we are never independent, even in the simple (not so simple) maintenance of our body, and what to speak of accomplishing anything of value. From a spiritual perspective, we have to be "empowered" just to live and breathe. And this is more obvious to me in any creative pursuit like art, drama, writing, or what have you. Personally, without making writing a priority I can't consistently write, or write well enough to connect with my audience.
While I admit to being a mediocre writer when compared to the masters, I love to do it, and generally feel what I say, which I pray will be communicated to you. If I am successful, then my words have power and utility. I have found that my free verse poems generally are read less than my regular blogs. I have developed a free verse style over the last 6 years on Krishna.com that works for me, and those I have heard from. Admittedly you may be required to read a line or series of lines a few times to have a sense of the flow--whether a line is a complete thought or goes on for several lines. However, I am not trying to confuse you or make you work too hard (which I think some poets do), but to be as clear and concise as possible. Call it shorthand, codes, word pictures, sutras (to be generous), etc., my endeavor is to share what moves me in various ways.
Kṛṣṇa's holy name is transcendental.  Therefore it is not surprising that it remains transcendental, even when altered by the font conversion process.   When pasting on the web a text with Balarama font the name Kṛṣṇa becomes Kåñëa.   That is not too bad as one of Kṛṣṇa's names is Kanhaiya.  However when words such as Śrīla become Çréla and other words are sometimes very hard to figure out, it becomes frustrating.  However there is a simple solution that will allow you to maintain all your files formatting.  Keeping all your Bolds, yo
Dallas Morning News,