Blogs
(this blog is recorded on the full page: quick time player is needed; works best with Firefox or Explorer; if you are using Google Chrome it will automatically play, so to not listen, mute your speakers.)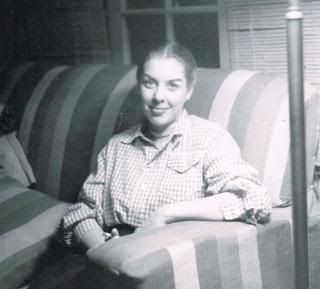 Pattrica Ann Bailey stared mindlessly at the passing scenery as she sat in the moving train. She felt relaxed and glad to be away from Chicago and what seemed like a fixed future. In fact, the more miles away from the "Windy City," the better she felt. While a fiercely independent and critically intelligent young woman, she couldn't stand up to her mother Peg—still, after all these years! Patt (with two t's please) had joined the Navy during the Second World War to escape her mom's watchful eye, and even married, but then, after only a year she had to get a divorce. Her—now X—husband shocked her by revealing that he liked men better than girls and had no feelings for her. Thus, she was forced to return home in shame.
Although she had a very high IQ, Patt could be impulsive and over emotional at times. Thus her mom had never quite trusted her decisions, and was worried about her future. To "help" her daughter make a better choice in picking men, she invited a good looking, wealthy, navy captain over for dinner. He was nice enough Patt had thought at first and so they began dating. Before she knew it she was engaged, which she had agreed to do at the insistence of her mom. And the major problem was not only that she didn't love him, but as she shared years later, "He was boooor-iiiiiing," and Patt had a weakness for exciting men and doing fun things her mother didn't approve of.
Dallas Morning News,
Dallas Morning News,
Śrīla Prabhupāda's kirtan leading was always very meditative, deep, and focused.   He would often end in a crescendo but it was steady, long, and unrushed. 
Dallas Morning News,
Dallas Morning News,
Prabhupāda–Father of the Fallen
Surrendering to your love

by your mercy I find a treasure of pastimes
(this blog is recorded on the full page: quick time player is needed; works best with Firefox or Explorer; if you are using Google Chrome it will automatically play, so to not listen, mute your speakers.)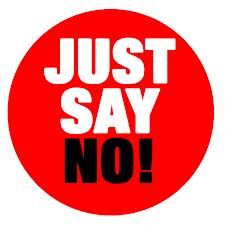 You might consider this blog as a mirror, or opposite, of my last one on amazing things. I have often noticed how it is easier for people to be against something, than for something, and was reminded of this topic by a few comments on some Facebook posts. One person was upset with my "amazing topics" blog that I didn't include something he was attached to, and then someone complained about my Bhagavad Gita quote, since it is a translation by Prabhupada with certain editing they don't approve of. While I understand their complaints, I post on my Facebook page and share my Krishna.com blogs to (hopefully) inspire devotees and as my service to them—certainly not to upset them, though hopefully to get them to think—which is, of course, hard work, while reacting is easy, and is the just the opposite. Anyway, along with being a tad annoyed, I had to laugh at human nature (always a good idea), and was grateful for a blog topic that I think is quite interesting.
If you want to get a big group together in "agreement," find something to be against, some pending problem or disaster, or the shortcomings of a public leader, and you will likely be successful. This is why negative political ads work. Even though the general population says they don't like them, they still listen. Another way to "unite" people is to discuss, or complain about, the news! Bad news and scandals' sell and make headlines, while good news or stories of a Good Samaritan are often hidden inside the paper or website. If they do make the front page, they are only one out of twenty stories.
News is business, and a news business means readers or viewers are require to make money. Thus they want to give people news that gets their attention through being sensational, or shocking, which in reality doesn't often reflect the sum total of what is really going on. And the result of constantly hearing bad news is that people become more afraid, cynical, and negative about life.
(this blog is recorded on the full page: quick time player is needed; works best with Firefox or Explorer; if you are using Google Chrome it will automatically play, so to not listen, mute your speakers.)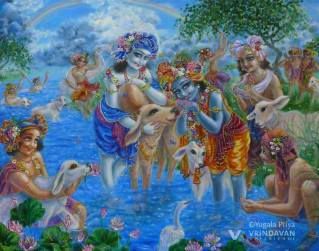 Part of the downside, or the disease even, of being an adult in the modern industrialized world, is to lose the amazement and curiosity of a child, becoming almost oblivious to our surroundings in the name of time management, progress, or efficiency. We become jaded by familiarity or thinking we understand things. We also live in a world of overstimulation, and infatuation with newness and change. Our modern gadgets seem to save us time, but then they force us, and we are expected, to move faster and do more, in less time. Many people can't sit still and "smell the roses," finding it necessary to multitask even when on vacation, or accompanying their small children to the playground. What used to be part of life's simple pleasures, like taking a walk in the park, or just quietly sitting, seem like a luxury or waste of time.
I have been blessed with a life which isn't hurried and is surrounded by the beauty of the countryside. I only have to go out a few times a week, and can be focused on my spiritual practices, service, and self-improvement. We have lived in rural North Carolina for ten years, and I have gradually noticed a change in me. I have slowed down and am more in tune with my environment than I was when I lived in Baltimore and was busy with work and the fast pace of modernity. This is part of the reason that I can write and consider so many topics. As it is said, 50% of life is just showing up. To me, part of showing up, is to slow down, or be present enough, to observe our surroundings—or as Ramdas said many years ago, "Be here now," or we could refer to this as mindfulness.