Blogs
Chapter 16
Below is a compilation of audio from my live shows on the Bhagavad-gita, chapter 16.
Login to post comments

1940 reads

Whenever tragedy strikes and innocents and children are harmed the natural question arises. Where was God? If there is is a God how can there be tragedy? Is God capable but unaware? Is God unaware but capable? Or is God compassionate at all? Such questions should be addressed rather than pushed aside in an effort to protect blind faith.
Chapter 17
Below is a compilation of audio from my live shows on the Bhagavad-gita, chapter 17.
Login to post comments

1848 reads
Chapter 18
Below is a compilation of audio from my live shows on the Bhagavad-gita, chapter 18.
Login to post comments

1773 reads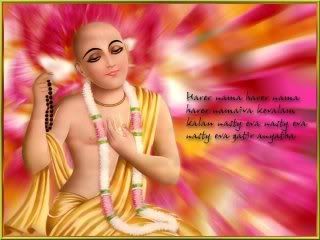 The topic of austerity became something of a web sensation, and was named the word of the year by Merriam-Webster online dictionary in 2010 because of the number of web searches this word generated that year. News articles on the Net and elsewhere have brought the idea of forced austerity into the mainstream causing many people to wonder what austerity is, which is likely because they haven't experienced directly applying it themselves, or even heard about it being practiced by others—and certainly not in a religious sense of the word.
In fact, as one might expect in a capitalist dominated world, in popular usage, the word is defined primarily, even solely, in terms of economic policy. According to Wikipedia, "In economics, austerity is a policy of deficit-cutting, lower spending, and a reduction in the amount of benefits and public services provided. Austerity policies are often used by governments to reduce their deficit spending while sometimes coupled with increases in taxes to pay back creditors to reduce debt." In light of this one sided use of the word, I thought it would be interesting to look at a more spiritual perspective, since it is an important word in Eastern spiritual circles, and found throughout Prabhupada's writings.
Login to post comments

2528 reads
Based in Switzerland, Madhava travels extensively throughout every continent with his wife Radhika and his band Gaura Prema, enlivening audiences with the power of devotional kirtan. He fuses his Mauritian roots with the influences of India to produce a unique style of kirtan, but one in which the main ingredient is the heartfelt bhakti.
Login to post comments

2710 reads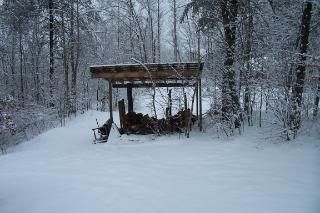 Winter overcomes our pleasant memories
by the chilling, damp, windy, gray mood,
time stands still, as the leafless trees cry—
even though we know spring will come
we still wonder how we'll survive.
Now that the winter is fading
the luscious bulbs bursting forth,
I am reminded how my previous life
without a spiritual quest leading to Krishna
seemed purposeless, ominous, dark.
Mayapur TV Times in the online magazine guide to www.mayapur.tv the web site dedicated to bringing you live streaming video vision from devotee communities across the world.
Login to post comments

3670 reads
Scene of Devastation in Christchurch city, New Zealand.
Four or five hours ago another earthquake with a magnitude of 6.3 struck New Zealand causing serious damage to the Christchurch ISKCON Temple. Unconfirmed reports describe the temple as being "in ruins" and say that with the exception of Srila Prabhupada's murti the deities are smashed.