NityānandaChandra's blog
ISKCON Member Opens Council Meeting With Sanskrit Verse Written by Antony Brennan on 25 Apr 2009
Today I was at the post office for many many hours. Dallas Ratha Yatra is happening on the following Saturday, the 25th. So I was there doing the bulk mail out invite. About 2500 beautiful postcards illustrating Lord Jagannatha, Baladeva, and Subhadra, the festival in Puri, and Dallas.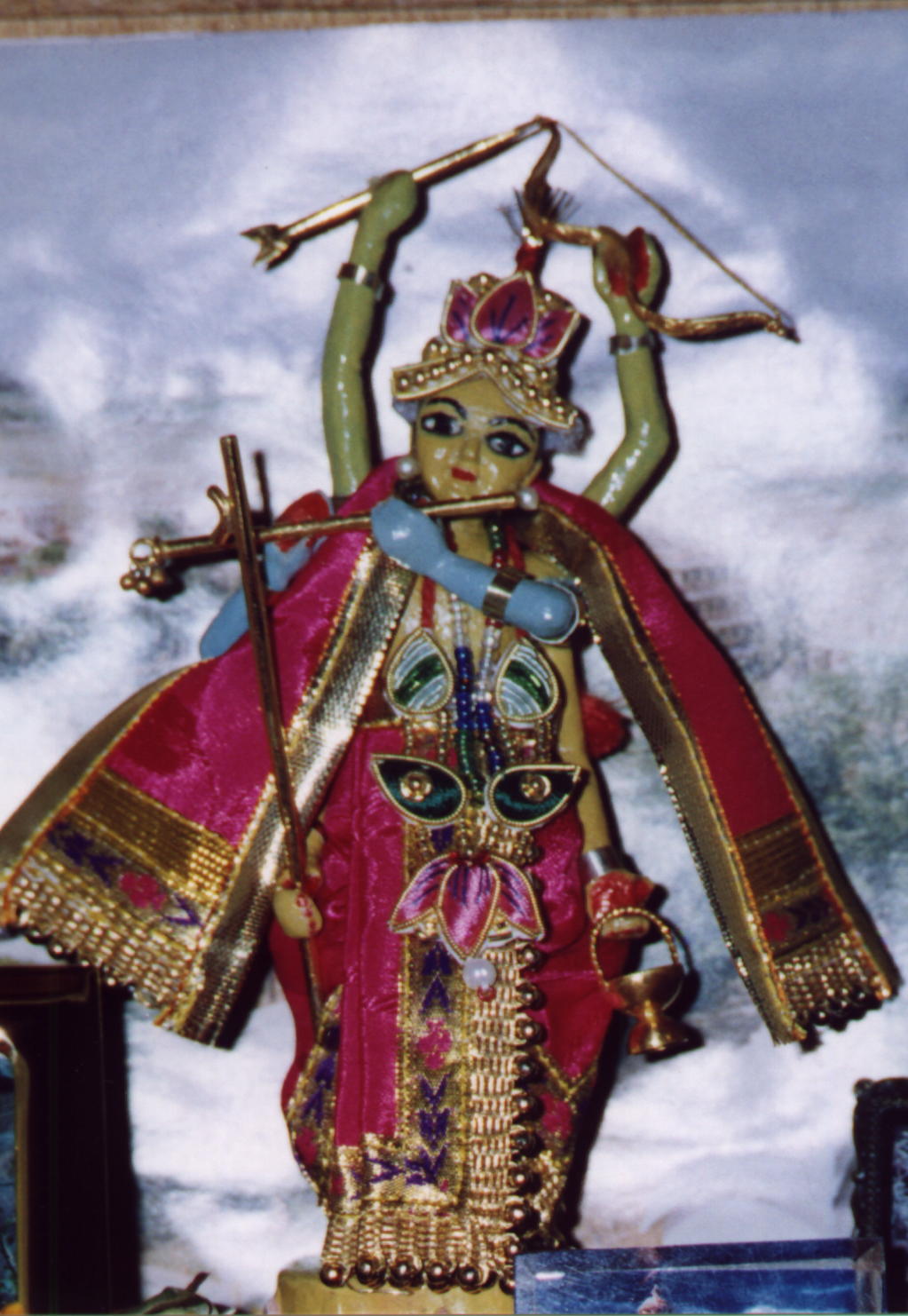 Lord Caitanya discovered during his travels a special fact regarding the pastimes of Lord Ramachandra.  That Sita that was kidnapped by Ravana was not actually Sita but rather a Maya Sita.
Walk the path of Bhakti with Bhaktimarga Swami or travel on an adventure with the famous chef Kurma Prabhu.
Learn how to make beautiful deity jewelry for your Gaura Nitai deities at home or find out what is the best recorder for recording beautiful bhajans from KrishnaGeeks.
A funny thing about Andra Pradesh and other states in South India, they have this saying. "We do not know what Krishna looks like. If someone thinks of Krishna the face that they see is that of NTR, Nandamuri Taraka Rama Rao."
Is the time that I takes to read the entire Bhagavad-gītā As It Is

with Sanskrit verses, English verses and Srila Prabhupada's Purports.
Give the gift that keeps on giving.
In the Nectar of Devotion, Srila Prabhupada's magnificent summary study of Rupa Goswami's Bhakti Rasamrita Sindhu, he describes the glories of pure bhakti.
Therein it is describes six features of pure bhakti.
Some months ago I did a tour and interview for a youth group from Munger Place United Methodist Church. These high school youths were chaperoned by their minister Ernest McMillan. The interview went really nicely. One of the key discussions that was brought about was in regards to the four legs of Dharma