Blogs
The Origin of Secrets and their Reflection in the World
I am finding the subject of secrets very rich, deep and important. The existence of secrets is all-pervading, and it all begins in the spiritual world, where its true purpose is to facilitate the loving pastimes of Krishna and his devotees. For example, Krishna's relationship with Radha and the gopis, while suspected by a few, is a secret kept from Krishna's parents, which intensifies their love and the passion of their meeting. The fear of separation and being found out intensifies the emotions and value of being with one another. Everything in that world is according to Krishna's desire, even those who appear to create so-called impediments to Krishna's secret love rendezvous with his greatest lovers.
The distorted reflection of these secrets is found in the tabloids or in rumors and secrets of movie stars and other famous people. Every person has some secret they don't want others to know, as do families, communities, nations, religious groups or institutions, and ruling powers in any organization or government. Keeping secrets is the business of the false ego which thinks of friends and enemies and endeavors to protect our false sense of material identity from harm or criticism. We also criticize others to protect our secrets and divert attention from ourselves.
In this world there are ordinary, special, and the greatest secrets of all, as hinted about in the Bhagavad Gita, and then expanded upon in the Shrimad Bhagavatam and Chaitanya Charitamrita. While the most secret and confidential knowledge of Krishna's Godhood and the means to obtain him need to be the basis of our lives, there are other secrets, the ignorance of, or lack of application of, create many problems in our ordinary lives and in spiritual practices. We might know these secrets in theory and yet not apply them in our own lives. One of the most important secrets is widely known, though often difficult to apply, and revolves around our relationship with ourselves.
Login to post comments

2958 reads
vAmanas vidhi zeSaH sanako viSNu vAkyataH
dharmArtha hetave caite bhaviSyanti dvijaH kalau
Vamana, Brahma, Ananta Sesa and Sanaka Kumara will appear as
brahmanas by the order of Visnu for the preservation of dharma in Kali
yuga.
viSNusvAmI vAmanAMzas tathA madhvas tu brahmanaH
rAmanujas tu zeSAMza nimbAditya sanakasya ca
Visnusvami, Madhva, Ramanuja and Nimbaditya will appear respectively
as amsas (parts) of Vamana, Brahma, Ananta Sesa and Sanaka Kumara.
Login to post comments

3203 reads
Login to post comments

2998 reads
Login to post comments

4716 reads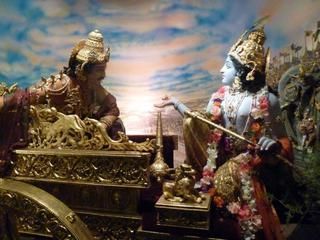 THE IMPORTANCE OF OPPOSITION AND LIFE REVERSES: In the lives of great persons there is always opposition and apparent road blocks in accomplishing their goals or mission in life. Whether through another person, an accident, their own body or mind, or some natural disturbance, what appears on the surface to be an impediment is passed through and the glory of the person is revealed.
Practically we can see that great success in any undertaking or field is not accomplished without passing through many setbacks and even failure. In the personal growth or success literature such perseverance and determination in the face of what seem insurmountable odds are part of any great person's story.


In Christianity we have Judas who betrayed Christ but was actually a facilitator of his mission to sacrifice his life to benefit others. Haridas Thakur being whipped in 21 market places, or being tempted by a prostitute sent by a envious person, only added to his glory as the great teacher of the holy name.
Without the atrocities of Hiranyakashipu, Prahlad's glories would not have been revealed, and we would have never heard of him. Dhurva Maharaja's step mother forbidding him to be favored by his father helped him realize the strength of his determination and his eventual favor by the Lord. What would have happened if Krishnadas Kaviraja, the author of Chaitanya Charitamrita, had not left his brother's home? Without the devastating rains sent be Indra, Krishna would have had no necessity to lift Govardhan Hill.
Imagine Prabhupada easily receiving his first visa and other papers for travel, or if instead of sailing on the Jaladuta he would have just hopped on a plane and was met with instant success in America. We glorify great persons not for the ease of their lives but because of the great odds they overcame. Without Arjuna's dilemma there would be no Bhagavad Gita to light our path out of darkness. Had Emperor Pariksit not been cursed to die, we would have no Shrimad Bhagavatam to lead us on the path of bhakti...and on and on, as the examples are many in scriptures and life....
Login to post comments

2993 reads
We've finished renovating the smaller of our two buildings – it was the easiest one, and also the most urgent to move into because the Krishna.com web department needed the much-better internet connection offered at the site. The space also is home to several of our local Bhaktivedanta Book Trust staff.
Login to post comments

26821 reads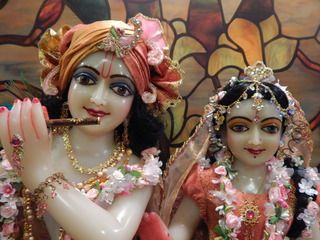 PRAYING FOR BETTER RELATIONSHIPS AND HEALING OUR HEART: Yesterday we celebrated the disappearance of Shrila Bhaktivinoda Thakur and Gadadhara Pandita and honored our relationship with them, and as we contemplated our independence (July 4th) from the material modes of nature, we contemplated the subject of relationships in general, since life is about relationships. There is nothing like relationships to severely test our ideals and demonstrate the spiritual work we have to do with ourselves.
We hunger for those who love and understand us, who nurture us, bringing out our best qualities, but also allow us to be ourselves, imperfections and all. However, if we are to have good relationships with others, we are required to have a good relationship with ourselves. For those of us who are theists, self-acceptance is greatly helped by our acceptance and positive relationship with our Source, or God, to me, Krishna. Self-acceptance and positive self-esteem are intertwined with our loving relationship with God, who we are part of.
Relationships open a door to reveal who are and what we are made of, being compared in the past to a threshing floor for separating the wheat from the chaff. Love and acceptance have been compared to the wheat, whereas our self-centered fears and criticism are like the chaff. By our endeavor aided by prayer we can crack the protective husk of our fears and release the delicious, nourishing essence. We could also think of relationships to be like a laboratory which can produce both useful and harmful chemicals.
Login to post comments

2898 reads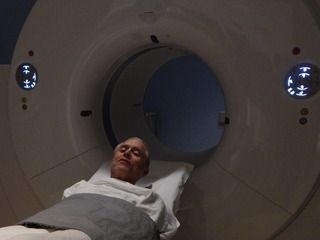 Yesterday I had another PET or full body scan. I rose around my usual time but had to be especially focused on finishing my morning duties before I had to leave at 7: 15 AM. Thus I chanted my japa, or my morning meditation on the names of God, first thing, read for a few minutes, and jumped into the shower. Donning devotional attire and tilak I went downstairs to wake the Deities with official prayers, and then offering my prayers for the day and my life—to offer it for the best service possible and to benefit as many people as possible.
I began my morning worship of my shilas and all our Deities. Preparing their breakfast and then offering my Lords their bath, arotik, and food offering, I removed the worship paraphernalia and offering trays from the altar and washed everything. I packed up what was now Prasad, or sanctified food, since I had to fast from food and drink. Then I packed all the herbal remedies, potions and pills, and changed into my regular dress. I packed my computer, iPod for listening to lectures, and books to read and distribute. Saying goodbye to my wife and making my last prayers to our Deities that they may accompany and guide me, I was out the door and on the road, on time.
Driving can be a time for listening to lectures and contemplate what I hear, and also a time for deep thought about my life, and life and death in general. We are bombarded with reminders of the four fold miseries (re-birth, old age, disease, and death) on the Net and throughout our day. I am supposed to be happy that the US Air-force killed 250 ISIS fighters, and sad with the unfortunate death of 50 persons at a night club in Florida.
What about all the bugs my car kills on my windshield or grill, or the many animals or "roadkill" splattered on the side or in the middle of the road? Down the road GMO corn is grown, while the bee, song bird and frog populations are diminishing as Roundup poisons go into the groundwater and forests are made into paper. Problems are everywhere.

Part 1 FINDING OUR MATERIAL SELVES TO HELP US FIND OUR SPIRITUAL SELF: I have thought and written much about what it takes to stay the course in bhakti for our whole life, as well as to how not to settle into a comfortable religious life not intensely focused on making spiritual advancement. They are related subjects though usually spoken of separately. I am thinking mostly about what kind of unique guidance should be provided devotees of different ages, needs, and personality types.
Everyone is best served by tailor-made guidance which takes into consideration a person's age, years of spiritual practice, material necessity and nature, and all-around maturity. I bring up the topic because most of us didn't receive this type of guidance and suffered accordingly. I am challenged to succinctly present this in the bite size form of a blog, as there are so many aspects to consider, so please take this as food for thought to be expanded upon.
When I and those of my generation lived in ashrams during our young and inexperienced years some of us just plugged into the bhakti process without really understanding our nature and if we could live primarily spiritually focused for the long haul. To learn how to center our lives totally on active seva is valuable, though it's often unsustainable due to our surfacing desires and conditioning. This should be made clear to every new devotee, so they don't feel guilty if they have to leave the ashram, or need to address some pressing concern in their marriage.
Login to post comments

3534 reads
Login to post comments

2970 reads