Blogs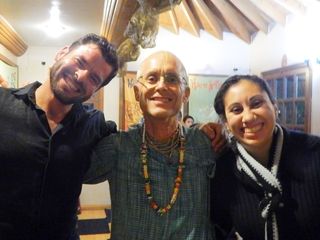 The most important aspect of my story is what is behind it. It isn't just a listing of what happened, like a shopping list, as much as bringing out the fuel, or spirit—however subtle—behind it. Cancer has changed me in a fundamental way—or I could say, has brought out the essence of who I am, and what I am supposed to contribute to life with those who are receptive, if I'm not clouded by so-called physical necessity, or even normal every day, sometimes mindless, spiritual practice, or excuses why I can't do what I do, or mental doubts or perceptions of limitations. I know I have a contribution to make that can be helpful to others, and with the urgency that cancer has forced upon me—well I could have failed to take its push and just become depressed, or not taken the cue to live my truth in a way that can be a lesson for us all, but in any case, my external journey is a reflection of who I am, and who I must be, if my life is to realize its full potential. That's the point!!! My hope is that by reading about my life, you'll reflect on your own, and what your contribution to life is; how fulfilling your purpose and mission will enliven you, filling a part of you that can't be touched in any other way, and this will also benefit others around you.
Visiting the temple in Tijuana, meeting and talking with the devotees, having the opportunity to speak, and participating in the kirtan, was a huge inspiration for me, and a super powerful way to begin my speaking tour on the West Coast. Facing death head on and joyfully embracing the possibility of having only a short time left in my body has been greatly beneficial to my life, like a lightning bolt of devotional and practical energy and guidance. Concerned friends ask me how I am doing, and my answer is "fine," which means normal. Other than my cancer protocols, it is difficult to know that my body must be quite out of balance to have attracted cancer.
As it is said in the alternative treatment universe, I am not sick because I have cancer, but I have cancer because I am sick—which means a compromised immune system. However long I may live, I am taking the worst case scenario seriously and doing everything I can to strengthen my immune system and send the cancer cells elsewhere. At the same time, I am putting aside self-doubt, and embarking on speaking tours to share my realizations on the benefit of facing death so we can fulfill our personal mission, and practice what I think of as "essential spirituality." I have also increased my writing schedule for producing a number of books. All in all it has been an incredible journey and is very exciting and enlivening—and this is only the beginning!
Login to post comments

5226 reads
The famous best-selling book and movie
Heaven Is For Real
describes the experiences of Todd Burpo's son, Colton, who had a NDE (Near Death Experience). Therein the young boy describes the spiritual world, the kingdom of God and also the instructions that he had been told by the divine personality, Jesus.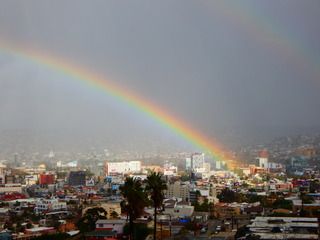 One theme for my journey West, which includes my whole cancer journey to date, and entire life when looked at with a spiritual eye, is a statement used by HH Bhakti-tirtha Maharaja that he learned from his very spiritual mother: "I am blessed by the best and I am praying to pass all my tests!" May we all adopt this vision to view our lives in the most positive light!
After arriving in San Diego a friend picked me up at the airport. He took me to the US-Mexico border, since it is quicker to walk into Tijuana, than to drive. I will stay with him overnight upon my return to San Diego. Having not seen one another for many years we enjoyed catching up on our respective lives. He prepared some Prasad according to my diet and I was so grateful. Krishna's prasadam (sanctified food)is life giving in all circumstances, but under certain conditions we may appreciate this fact more. For me, after a long flight and only eating nuts, it was like breathing in new life. What can I say? I relished it and felt blessed!
After a long drought the heavy rains I saw were welcome, though even in a normal year, they're rare for Southern California. As a result there was a good deal of flooding—too much of a good thing! Fortunately the rain let up for a while as I walked over the border into Customs. As I walked I did my best to take in the scene. There were lots of people wandering around and it was very commercial. I was struggling a bit since my bags were quite heavy. In addition to my checked suitcase, my carry-on bag was overloaded, as was my computer bag. Space in the two large bags was full of organic vegetables, grains, instant organic meals, and cooking utensils for the 6 day stay at the clinic, and for my trips north. Believe me, I will travel much lighter next time I visit here!
After checking into Customs, I made my way to the cab stand for the short trip to the clinic. Tijuana reminds me of a
Login to post comments

3726 reads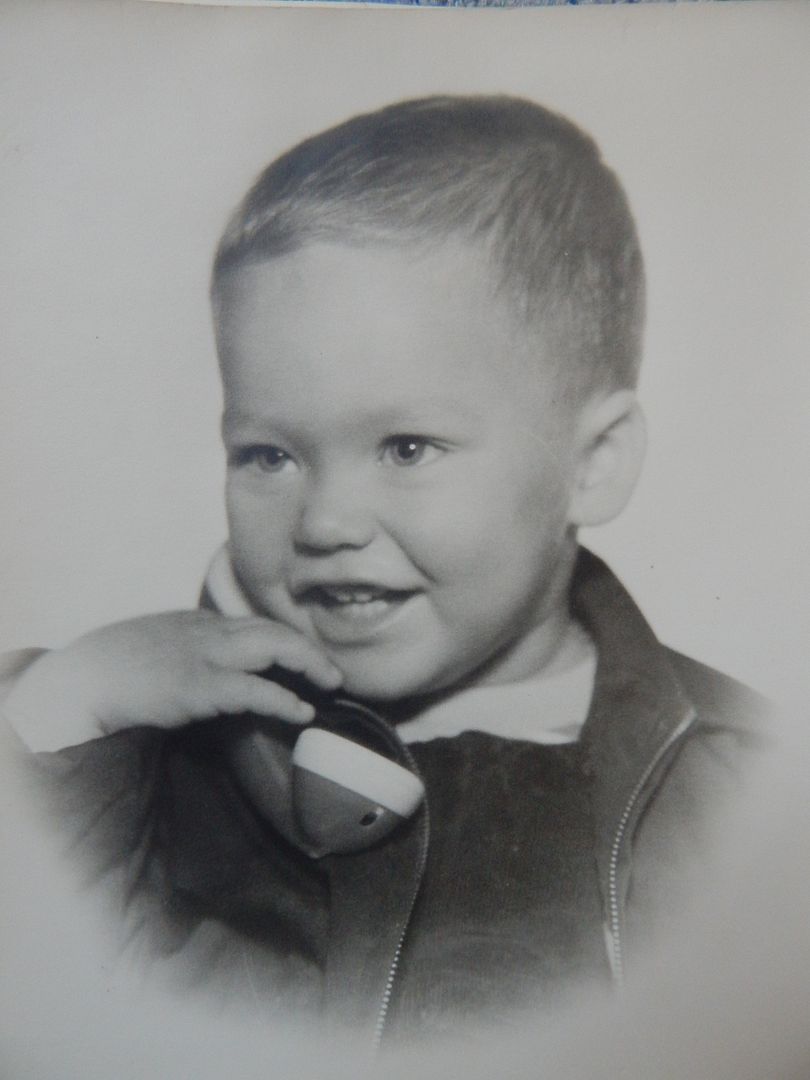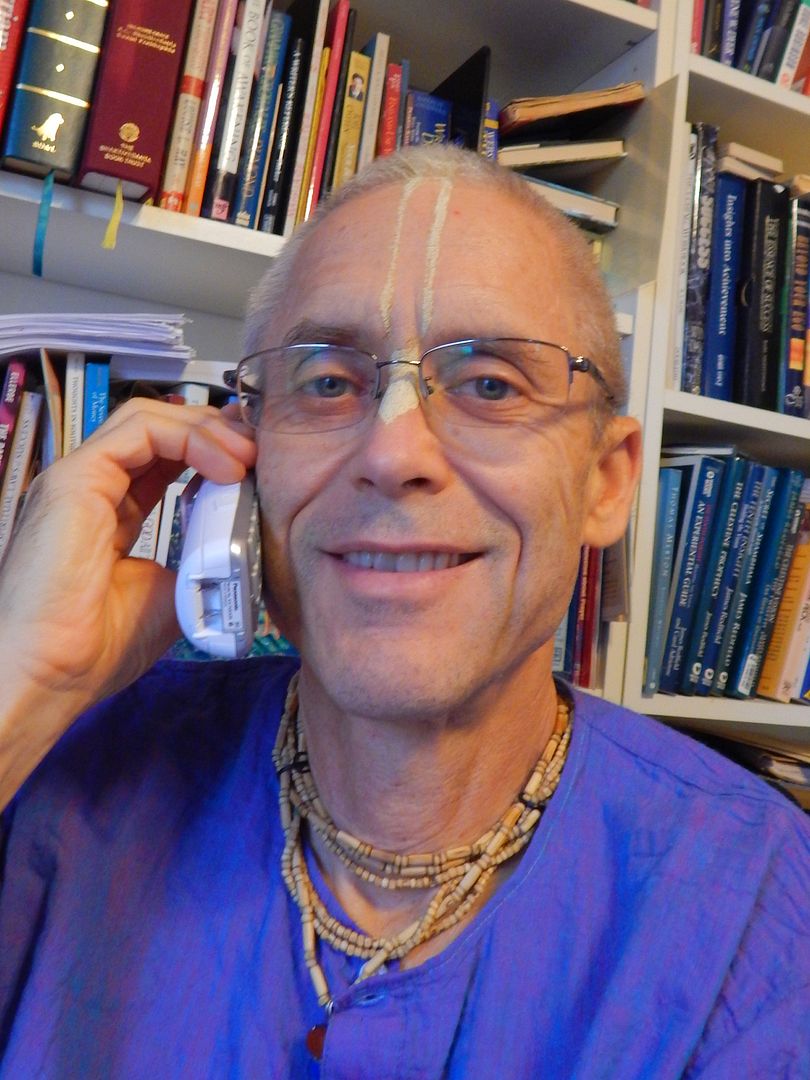 As I prepare to share more about my trip to Mexico and California, which I have dubbed, "My Magical Mystery Tour," I have understood that my whole life has been a magical mystery tour because the various events in my life, both desirable or challenging, and wonderful and enlivening, have all added a shade or color of who I am today. Is our childhood or any other period of our life sad, or happy, or whatever label we may give it? Our opinion is very subjective and depends what measuring stick we use and general attitude we have.
I have shared that my story growing up seemingly was a sad story, as many of us also have personal experience,and yet, with my current "optimystic" eyes, it was the perfect situation to help me grow as a person and be sufficiently frustrated to foster an existential crisis to propel me on a search for a higher meaning of life, or a spiritual one. There is something to be said to have the child like eyes of curiosity, though mixed with a maturity that comes from material experience and a reawakened urgency for spiritual practice and obtainment. My current life is a testimony to that. How much this may be true is relative, but to me, it is a profound time in my life. With this in mind I wrote this free verse poem as an introduction to my latest trip West.
MY LIFE IN A NUTSHELL—TO KEEP ME ON TRACK
My Magical Mystery Tour,
when it truly began
I can't fully comprehend
yet I know for sure
they're multi-purpose plans
set in motion eons ago
Login to post comments

4551 reads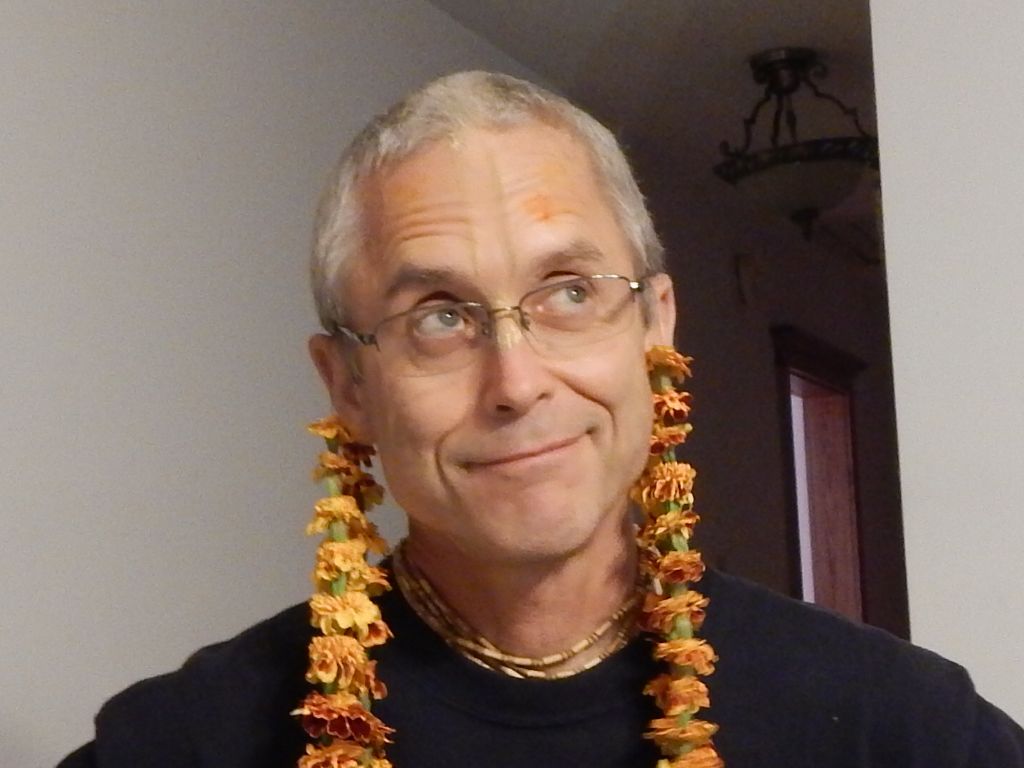 Sometimes I don't know if I should be sharing about my inner thoughts and heart yearnings, and yet, I also feel it is important to do, with the hope that we may all be benefited. Thus I take the risk of being criticized. However, sometimes we have to bet our lives on following our convictions due to pivotal events in our lives. For me, the realizations I have acted on from my cancer diagnosis feels like a huge juncture in my life, or a "perfect storm" if you will, which is setting the direction and mood for the rest of my life—at least it seems that way.
Thus, I keep returning to the same themes that inform and inspire my life. Every day I begin with reading and thinking, showering with water and prayers, waking our home Deities, and then praying my heart out for my present aspirations, in the mood of "What do I want, and what do you aspire for, that will be of the most benefit for everyone and most pleasing to my gurus and Lords of my heart?"
Facing death, means stripping aside the unessential, and looking at my attachments, even as I strive to be the best person I can, and more, by the infinite grace of the Almighty. Praying and writing helps me strip away my facade to look at my bare desires and who I am now—and pray to be—since we are our faith and attachments. I find it a powerful process, and recommend it to all who believe in a higher power, or God, whom they have an intimate relationship with. We are all near death after all!
I am a mercy beggar being, in my own estimation, quite insignificant, and yet I am tired of being mediocre, reserved, disengaged, indifferent, withdrawn, or in general, a casual bhakti practitioner (or devotee of Krishna). The remedy is to improve by changing for the better. Part of the solution is intense prayer to take inspired action. I love to pray
Login to post comments

4524 reads
A month ago, I was in the kitchen, cleaning up after dinner—in the Prabhupada House where we stayed at the time—when there was a knock on the door. My husband answered the door and I heard,
"Is Bhakti-lata there?"
A polite young man entered and he told me,
"I know someone you know"
"Who?"
"Yogi."
I thought for a second.
"Richard C.?"
"Yes!"
Yogi is the prison name of bhakta Richard (whom we now call Krishna Kirtan). The young man had been in prison with him for a short while. Now that
Login to post comments

5066 reads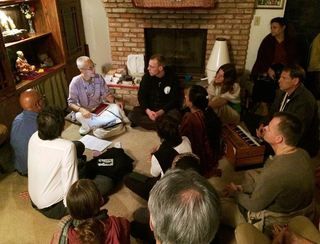 BEING MINDFUL AND CENTERED, EVEN AS WE STRIVE TO ACCOMPLISH IMPORTANT GOALS: The Vedic literature provides a way to understand the workings of the material world through categorizing them into three broad qualities, similar, though different, from the Chinese philosopher's division of yin and yang. The intersection of the two systems could be the balance of yin and yang, which could be analogous to the quality or mode of goodness. The other two qualities given in the Bhagavad Gita, as many of us know, are the qualities of passion and ignorance. I am thinking of these qualities today in terms of myself and what I just observed. My primary influences, considering these 3 qualities, are goodness and ignorance, with very little passion--which means in conventional terms that I am not much of a doer or "manifestor" type of person. However, we all require a bit of focused energy to accomplish or be successful in our endeavors.
With my new sense of a possible very limited time left in my body, I want to be very efficient in my use of it with the projects I have given myself. However, I saw yesterday that if I try to be too focused on accomplishment, then I am sloppy in doing my daily tasks--like putting things in the frig which don't belong there, etc! Mode of passion means being too focused on getting results and making great endeavors. I watched myself knock over things and not be "mindful" of what I was doing as I thought of the future.
Even thinking my days are numbered--as they are for everyone--I still must act according to my nature, and as carefully and conscientiously as possible. Though I work as efficiently as I can (which may be slower than someone else with a different nature), I have to be conscious and present as I work, and as a Vaishnava, to remember Krishna or God in all my activities.
Login to post comments

5251 reads


WHAT IS ONE ACTION YOU COULD TAKE THAT WOULD IMPROVE YOUR LIFE? As I contemplate my upcoming talks with the title, "Facing Death to Live More Fully Today?", I have realized that this is more of a workshop than a lecture. My talk can't just be words, but has to be an extension of my heart and how I live my life. That, and the empowerment from above/within, will give my words the power to connect to the audience. I have to speak to each person in the assembly.
What I have done in preparation is to make a list of the most important practices and actions that I have found to be essential for living a life worth living and being able to not only remain on the path of bhakti, but also continue to make advancement our whole lives--or to not be simply coasting on our past service and enthusiasm (which is so easy to do!). I also can't possibly cover all the points I have listed, so it is turning into at least two talks which I see as only a preparation for a series of workshops where the participants actually do exercises to put these points into practical action.
Login to post comments

5889 reads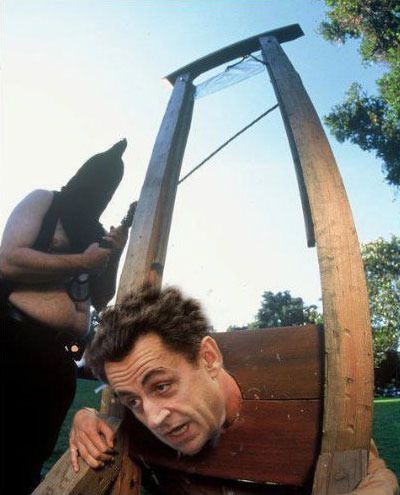 Guillotine over my Head:
In my current daily reflection, I feel the guillotine over my head, and so this changes everything. I know it may sound ominous, but it is really a marvelous meditation. In other words if we had to sink or swim spiritually according to our present consciousness, how would we fare? My excuses or attachments just have no meaning...but, but, but....forget that, just what is. Who am I really, and what is my true self-interest? What is my absorption--and does it carry any spiritual currency? What is important, and what and who do I really care about? What moves me to get out of bed and live my day and breathe and see and interact with others? Material agendas seem pale. And naturally, as many teach, the NOW has supreme importance, even as I reflect on my past and how I have come to my current position. Everything is about my spiritual potential and praying my heart out to be who I must--for me and my gurus and Gauranga--but also so I can give the most and help others. "Shoulds" don't matter, only what is, and what I aspire for in my heart of hearts.
Login to post comments

13347 reads
<

In addition to attempting to help others, one of the reasons I continue to write is to better understand myself. Looking at my basic desires and insecurities, I ask why? Why do I want to love so much and have others love me? It seems obsessive. Ah, the quest to be understood as I am, and to fully understand others as they are—and additionally, to fully understand myself and encourage others to understand themselves as well. Self-introspection and awareness are essential.
On one level, perhaps the deepest level is the spiritual desire for total love, connection, and oneness with our "Maker" as they say, or our "Source," "Creator," etc., etc., or more personally on my path of bhakti, to Krishna with his Radha, or Chaitanya and Nitai, and all their energies, and associates, like my gurus and previous acharyas.
I understand the purpose of the false ego (though I don't much like it) as a protective mechanism for souls who want to enjoy and exploit the material world and think of themselves as separate and independent—all in their own way and to varying degrees. By nature our sense in a material body and mind is to feel incomplete and in need and this fuels our search for love and fullness, and thus our continual attempt to do this, birth after birth, in countless different forms and circumstances until we learn that souls can only be happy outside the confines of matter.
Login to post comments

13192 reads