About the Books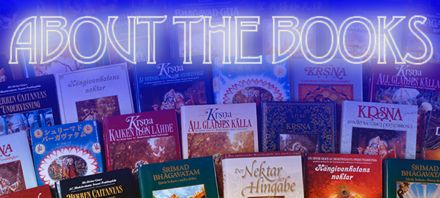 The books published by the Bhaktivedanta Book Trust fill an important need. The world is full of books on every conceivable topic, but Krishna conscious literature focuses on the essence of all knowledge—the nature of our existence as persons. Nowhere else will you find such a vast treasure of self-knowledge. They thoroughly explain the self, consciousness, the Supreme Self, and how to connect our individual consciousness with the supreme consciousness through bhakti-yoga.
Another unique feature of BBT books is that the information they contain has been very carefully passed down, generation after generation, since time immemorial, through the teacher-to-student system known as parampara. You won't find any human guesswork here. These sacred writings represent the most time-honored spiritual culture in the world. Because of this purity, the books continue to have a profound impact on their readers' lives.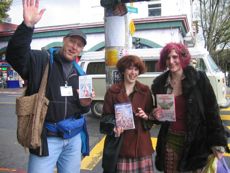 BBT books are sold in stores, but are often distributed in person by enthusiastic readers, who often go to great lengths to make the books available to everyone, everywhere.
If you've received a book, you might want to explore our suggestions for further reading, sample our eBook clubs, or ask questions via Live Help. If you don't yet have a copy of any of our books, today is your lucky day. Krishna.com is the online retailer for the Bhaktivedanta Book Trust, and we have numerous titles to choose from.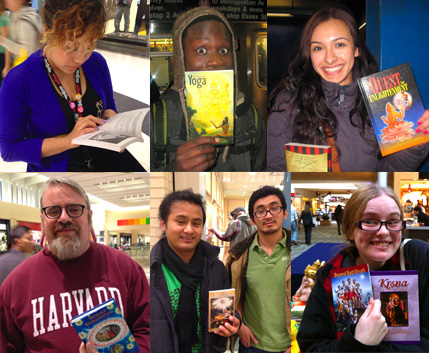 Most of our titles are also available in eBook format, as audiobooks, and as free PDFs.