All About Kartika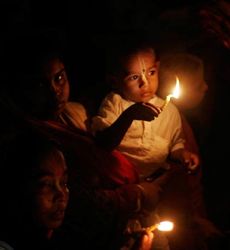 Kartika is considered by devotees of Krishna, Vaishnavas, to be the holiest month of the year. It occurs during October-November, at the end of the four-month period of rainy and autumn seasons—Chaturmasya—in India. During this month, devotees make extra vows, perform extra spiritual activities, and generally worship Krishna in His form as a young boy, Damodara, who was once bound at the waist by His mother to prevent Him from mischief.
Traditionally, itinerant priests and preachers would take a break from their travels during this time. Observers of Kartika may also practice some voluntary sense control by refraining from eating their favorite foods. Two major festivals during Kartika are Diwali and Govardhan Puja.
Itinerant priest and preacher Sacinandana Swami has this to say about Kartika:
"During the month of Kartika, which falls across October and November in the lunar calendar, devotees of Lord Krishna are advised to increase their concentration on His worship by dedicating their daily devotional hearing and chanting to Srimati Radharani, His eternal consort. . . anyone can apply this principle anywhere by chanting the Hare Krishna mantra, which addresses both Radha and Krishna: 'O energy of the Lord (Radha), O Lord (Krishna), please engage me in your service.'"
—an excerpt from the article Kanai Natashala: Where Sri Chaitanya's Ecstasy Awakened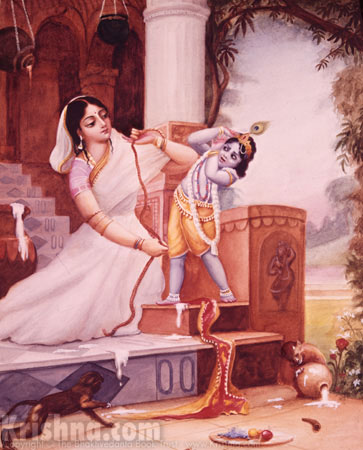 Related articles:
Photo by Vrindavan-lila devi dasi