Bhagavad-gita Online version(s)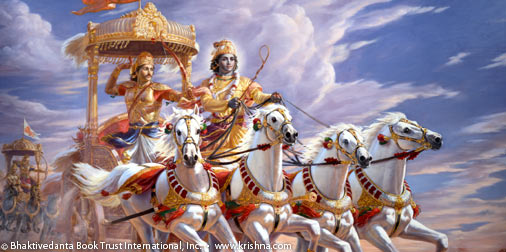 Online edition of the renowned Bhagavad-gita, "The Song of God." Translation and commentary by His Divine Grace A.C. Bhaktivedanta Swami Prabhupada.
The Bhagavad-gita is the main source book on Bhakti yoga and a concise summary of India's Vedic wisdom. It explains how to act for God in our life and develop our love for Him, the three modes of material nature, the divine and demoniac natures, and much more.
Bhagavad-gita As It Is is the largest-selling, most widely used edition of the Gita in the world. It includes the original Sanskrit text, the English equivalent for each Sanskrit word, prose translations, plus elaborate commentary on each verse.