Giving Wings to Feelings of the Heart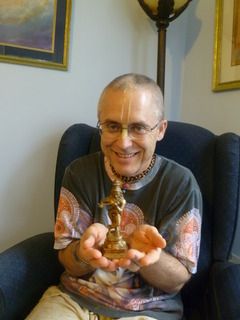 Poems share what we feel
during a particular time
or mood of the day
from a breeze on our face.
We can label it
as good or harsh,
bitter cold or stimulating,
scented or a repelling stench.
We give wings to our experience
using word pictures to communicate
the magic of connecting to
the possibilities of the spirit.
We can invest life in our words
the nuances and flavors of being
what's ordinarily inexpressible
incredible beyond reason.
Though to some our subject,
is ordinary, usual, every day.
Our experience of events
is colored by our chosen lens
or the shades we paint our lives.
My words, like a window
I intend to embody essences
of what is essential truth
to reveal who I am,
or pray to be.
My emerging zest
to live fully in the present
sharing feeling and relating
what is my paradigm
to give and love.
Aspiring to encourage us all
to breathe deep from the heart
seeing grace like our air
and Krishna's smile as
love, his hand helping us
to thrive, even in calamities.


Though my capacities
are limited and finite
they can be empowered
to express my love
increasing my ability to help—
or they may only go so far
while I still fail to help
or properly reciprocate
despite my best intentions.
Still, I must try to support
because my attempts
are my life work
the person I aspire to be—
for if I should give up
then who will I become?
We can all live to
encourage one another
to find joy and purpose!
We'll find meaning everywhere
rising above mediocrity
by using our past like a ladder
to reach upward, stretching.
We'll give heart and soul
to everything we do
by being alive and present
with Krishna in the moment.
We'll not be repelled or afraid
of being naturally human
as we recognize its shortcomings
embracing its possibilities
with blessings from above
to help us strive for
the soul's purpose.
We'll embody the meaning
of a disciple to follow
what we love & who we are,
using every heartbeat & endeavor
every rise, or slip and slide
as a devotional offering
while we live with a smile
sustained by the holy name!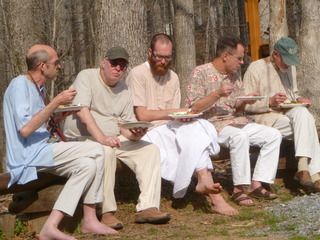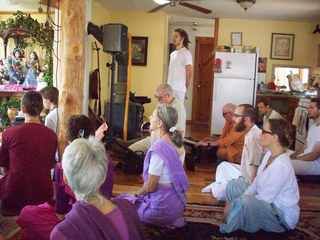 Login to post comments

4054 reads