PRAYING FOR BETTER RELATIONSHIPS AND HEALING OUR HEART and IF YOU WANT A FRIEND, BE A FRIEND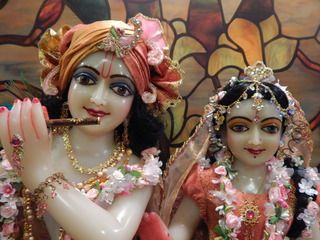 PRAYING FOR BETTER RELATIONSHIPS AND HEALING OUR HEART: Yesterday we celebrated the disappearance of Shrila Bhaktivinoda Thakur and Gadadhara Pandita and honored our relationship with them, and as we contemplated our independence (July 4th) from the material modes of nature, we contemplated the subject of relationships in general, since life is about relationships. There is nothing like relationships to severely test our ideals and demonstrate the spiritual work we have to do with ourselves.
We hunger for those who love and understand us, who nurture us, bringing out our best qualities, but also allow us to be ourselves, imperfections and all. However, if we are to have good relationships with others, we are required to have a good relationship with ourselves. For those of us who are theists, self-acceptance is greatly helped by our acceptance and positive relationship with our Source, or God, to me, Krishna. Self-acceptance and positive self-esteem are intertwined with our loving relationship with God, who we are part of.
Relationships open a door to reveal who are and what we are made of, being compared in the past to a threshing floor for separating the wheat from the chaff. Love and acceptance have been compared to the wheat, whereas our self-centered fears and criticism are like the chaff. By our endeavor aided by prayer we can crack the protective husk of our fears and release the delicious, nourishing essence. We could also think of relationships to be like a laboratory which can produce both useful and harmful chemicals.
In bettering any relationship the first step is to have the desire to improve. Changing our life and our relationships begins with changing ourselves and the way we think. This requires honest self-examination with the realization that we can't change others, but only ourselves. To do this merely using will power is insufficient or of limited benefit, but with Krishna's help and our sincere endeavor we can improve ourselves, our relationship with him, and thus our relationship with others. It's a package deal since we are all connected spiritually. Such work isn't for the faint of heart because we are often invested in certain habitual perceptions and reactions when we feel threatened or have our negative emotional wounds activated.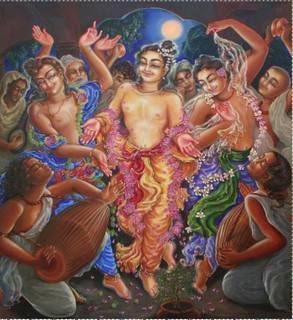 We all know that change is difficult, but if we are unsatisfied with our life and our relationships, it is the only remedy. As the saying goes (attributed to Henry Ford), "If you always do what you've always done, you'll always get what you've always got." We could adapt this and say that, "If you always think as you have always thought, you will keep acting as you always have." Change is an inside job, beginning within and moving outside and into our lives.
Generally we try to be much more careful in our speaking than our in thinking, which we can give free reign as a force unto itself. The soul has given power of attorney to the mind, and spiritual life is meant to take control of our mind with spiritually guided intelligence. We will be helped by learning to monitor our thinking and realize that we have a choice about what we think about. One practice is to see our mind as a sacred space and its thinking and focus as a sacred act. In that context what we think about we are "honoring" and giving power to. We give authority to our thoughts, whether fear, courage, praise or criticism, because we are carried along with them.
Digging deeper in self-examination is to discover that our thinking is a reflection of the condition of our heart and what treasures or garbage we keep there. Our heart is also a sacred space ultimately meant to enthrone God there. Our heart condition determines our desires and what we think and focus on. Thus in addition to working on our thinking process, we have to purify our heart by intense chanting of the holy name and through crying out in prayer in improve our life and our consciousness. This goes beyond just doing routine spiritual practices.
We are our faith, our attachments, and desires, so that is what we are called change. True spiritual practice is like heart surgery or healing our heart of its misgivings and all that keeps us in material consciousness, and we build on that. The process of bhakti is to understand who we really, spiritually are, and what we truly want, and this transforms all our relationships.


IF YOU WANT A FRIEND, BE A FRIEND; IF YOU WANT TO BE IN LOVE, GIVE LOVE TO OTHERS: The first part of the previous title is a quote from Emerson, the second part an extrapolation. Both are my experience and a teaching I subscribe to that I may recommend to you. With your permission and my heart desire to be of service, I recommend that you embody the love you desire, and give to others what you want to receive. We can affirm today, that: "I give what I need, and I'm blessed indeed."
I am thinking of this in terms of personal relationships and in terms of communities, both of which can be so uplifting or distressing, or a combination of both. However, being an optimist I believe we can have great relationships and great communities when everyone is committed to personal and spiritual growth—in other words when we all endeavor to become better, or kinder, more loving, compassionate people on the human level, and also more serious and joyful in our spiritual practices, while being increasingly thoughtful and broadminded, .
I pray we can all embody the idea that we need to become the change we want to see, that we can be possibility thinkers and not negative doubters, and that by experience we can know that with our sincere effort and constant prayer to improve ourselves and our relationships and communities, anything is possible.
Although many of you may know the story of the Rabbi's gift from Scott Peck's book on communities, "A Different Drum," I always find it uplifting. Let us meditate on the meaning today and think how we can apply it in our lives and communities.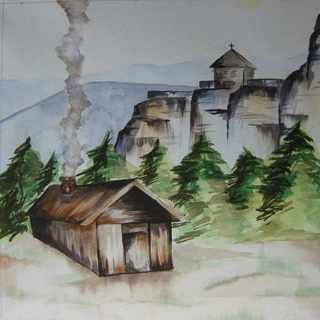 The Rabbi's Gift
The story concerns a monastery that had fallen upon hard times. Once a great order, as a result of waves of antimonastic persecution in the seventeenth and eighteenth centuries and the rise of secularism in the nineteenth, all its branch houses were lost and it had become decimated to the extent that there were only five monks left in the decaying mother house: the abbot and four others, all over seventy in age. Clearly it was a dying order.
In the deep woods surrounding the monastery there was a little hut that a rabbi from a nearby town occasionally used for a hermitage. Through their many years of prayer and contemplation the old monks had become a bit psychic, so they could always sense when the rabbi was in his hermitage. "The rabbi is in the woods, the rabbi is in the woods again " they would whisper to each other. As he agonized over the imminent death of his order, it occurred to the abbot at one such time to visit the hermitage and ask the rabbi if by some possible chance he could offer any advice that might save the monastery.
The rabbi welcomed the abbot at his hut. But when the abbot explained the purpose of his visit, the rabbi could only commiserate with him. "I know how it is," he exclaimed. "The spirit has gone out of the people. It is the same in my town. Almost no one comes to the synagogue anymore." So the old abbot and the old rabbi wept together.
Then they read parts of the Torah and quietly spoke of deep things. The time came when the abbot had to leave. They embraced each other. "It has been a wonderful thing that we should meet after all these years, "the abbot said, "but I have still failed in my purpose for coming here. Is there nothing you can tell me, no piece of advice you can give me that would help me save my dying order?"
"No, I am sorry," the rabbi responded. "I have no advice to give. The only thing I can tell you is that the Messiah is one of you."
When the abbot returned to the monastery his fellow monks gathered around him to ask, "Well what did the rabbi say?" "He couldn't help," the abbot answered. "We just wept and read the Torah together. The only thing he did say, just as I was leaving --it was something cryptic-- was that the Messiah is one of us. I don't know what he meant."
In the days and weeks and months that followed, the old monks pondered this and wondered whether there was any possible significance to the rabbi's words. The Messiah is one of us? Could he possibly have meant one of us monks here at the monastery? If that's the case, which one?
Do you suppose he meant the abbot? Yes, if he meant anyone, he probably meant Father Abbot. He has been our leader for more than a generation. On the other hand, he might have meant Brother Thomas. Certainly Brother Thomas is a holy man. Everyone knows that Thomas is a man of light. Certainly he could not have meant Brother Elred! Elred gets crotchety at times. But come to think of it, even though he is a thorn in people's sides, when you look back on it, Elred is virtually always right. Often very right.
Maybe the rabbi did mean Brother Elred. But surely not Brother Phillip. Phillip is so passive, a real nobody. But then, almost mysteriously, he has a gift for somehow always being there when you need him. He just magically appears by your side. Maybe Phillip is the Messiah. Of course the rabbi didn't mean me. He couldn't possibly have meant me. I'm just an ordinary person. Yet supposing he did? Suppose I am the Messiah? O God, not me. I couldn't be that much for You, could I?
As they contemplated in this manner, the old monks began to treat each other with extraordinary respect on the off chance that one among them might be the Messiah. And on the off chance that each monk himself might be the Messiah, they began to treat themselves with extraordinary respect.
Because the forest in which it was situated was beautiful, it so happened that people still occasionally came to visit the monastery to picnic on its tiny lawn, to wander along some of its paths, even now and then to go into the dilapidated chapel to meditate. As they did so, without even being conscious of it, they sensed the aura of extraordinary respect that now began to surround the five old monks and seemed to radiate out from them and permeate the atmosphere of the place. There was something strangely attractive, even compelling, about it. Hardly knowing why, they began to come back to the monastery more frequently to picnic, to play, to pray. They began to bring their friends to show them this special place. And their friends brought their friends.
Then it happened that some of the younger men who came to visit the monastery started to talk more and more with the old monks. After a while one asked if he could join them. Then another. And another. So within a few years the monastery had once again become a thriving order and, thanks to the rabbi's gift, a vibrant center of light and spirituality in the realm.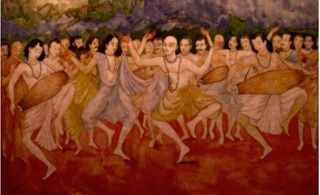 a
Login to post comments

2940 reads