FIND AND SHARE YOUR GIFTS NOT YOUR SELF-DOUBT OR SELF-CRITICISM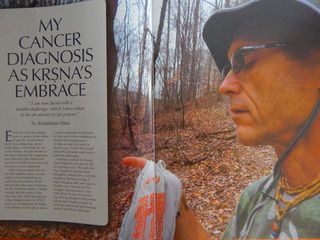 [Adapted from a FB blog from Dec. 22 2014] Every person has a story to tell, internal guidance to listen to, help to give, and wisdom to share. I write not because I think I am great or gifted, but because I am trying to listen, or put into words the feelings I'm impelled to write. I need to express myself to try to pay back the blessings I have been given. My prayer is that whoever may read my words will also be touched in some way, and we will all benefit. As we give so we receive.
Even though I am not always successful in my attempts to inspire, I know that if I keep making the endeavor, fueled by prayer, I can be of helpful service. Our emotions can guide us in particular contexts if we let them. For instance, for me, I have a strong feeling of discomfort if I don't do something I should—like writing.
When I close my eyes I feel like I am on the shore of a vast ocean of wisdom and my attempt to share it is like taking a thimble of water (my capacity to access it) and trying to put that into words by the power of grace. In general I just write and don't get writer's block even when working on a specific topic. I am confident that what I will be able to write about whatever topic I have chosen, though that may take some time. Still, not all my writing is inspired, and some of it is better than others. However, that is partially due to my not being in the correct state of mind, or being able to really listen with my heart and soul.
I used to primarily post quotes, verses, or parts of my guru's words on my FB page since I know that has value, and yet, I also realize that I need to have a platform to share—as they say—"my truth," or that which I am inspired by, or have understood from what I have read, heard or thought about. I have made a general commitment to write every day possible, which I have kept up for long periods, and then had to recommit to again. I am currently in a period when I write most every day, and am praying to gear up to have additional time to work on my book about my cancer journey.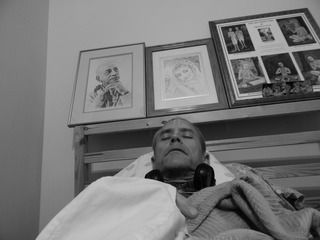 When I wrote this blog originally I felt challenged as I was fighting off an illness like the flu. Yet, regardless of my state of mind or body, once I begin writing, I feel happy and that something magical can happen as I strive to let my heart sing and share to make some gift available, rather than feeling depressed by just judging myself or my lack of qualifications in advance—which to me is what gives so-called writers block. Never the less, I can still feel disappointed when I think of my shortcomings, my lack spiritual development, and according lack of compassion and concern for others.
Never the less, I can still write—and we can all do something—and try to share my experiences and feelings on the path of bhakti, and on the path of life at this time in history (and my personal history). Equally as important—so I call out to you: "You can make a difference in your life, circle of friends, community, and the world if you endeavor and pray." The world needs what you have to offer, and you need to give it, if you are to feel satisfied and complete about your life. I often speak about the importance of visiting the natural world, like a scenic place or park, or somewhere that is inspiring, so you can be alone with yourself to listen to your natural guidance and learn to trust it.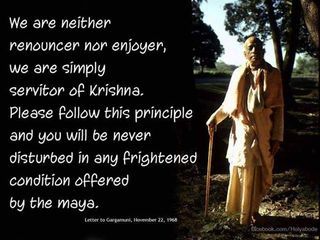 Our internal guidance is like a muscle that if it isn't used or followed, recedes to the background. I have found that keeping a journal can help in being in touch with this important aspect of ourselves. I did for 20 years, and it helped me tremendously (In the current issue (Jan/Feb 2017) of Back to Godhead magazine [opening picture] I speak in brief about my cancer journey and how much writing has helped me to be more thoughtful and introspective.)
I have written blogs for 10 years, some of which were compiled into a book, Give to Live, and my most recent book of free verse poems, My Yoga of Expression. My point is to encourage everyone to learn to be in touch with your guidance and gifts. Your life is important and it is important that you work with yourself and not against yourself. Practice makes perfect, so please take time for this inner work of making an alliance with yourself and inner knowing, in spite of so many responsibilities.
As they say, "Stop and smell the roses," and whatever you do, do it well, being as present as possible, and do it with heart—and for devotees, do it as an offering to Krishna. Even though I consider myself most insignificant I am doing my best to offer something of value through speaking and writing. By the grace of Guru and Gauranga, or our mentors and God, all things are possible, and "impossible is a word in fool's dictionary." We are all fools in some contexts, and yet we can be used in wonderful ways to be of serve by being open and ready to serve as we are inspired, and not giving in to self-doubt and criticism. Sometimes we have to get out of the way of our gifts, and not hold back, so they can be shared. Let us encourage one another!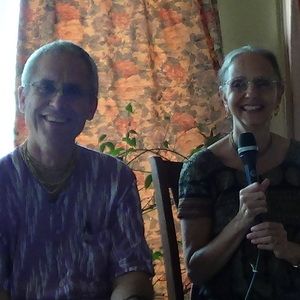 Login to post comments

2373 reads