Devotee Association
Spiritual perfection ultimately doesn't depend on what you know; it depends on Who you know. Great scholars often miss this point. We're known by the company we keep, and keeping company with Krishna devotees can help us catch their enthusiasm.
Hear testimonials from devotees of Krishna on what attracted them to spiritual life in the first place. Discover the benefits of associating with determined spiritual practitioners.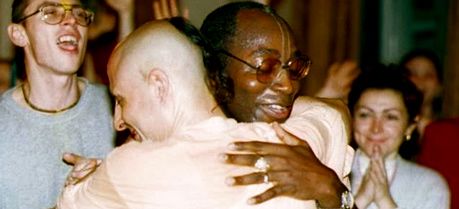 More:
Finding Spiritual Friends—What ares some benefits of associating with spiritually-minded persons? It can help you improve your spiritual "game."
The Importance of Association—Some references illustrating the importance of like-minded association for anyone interested in Krishna consciousness.
Still More: