Bhagavad Gita Today August 25, 2021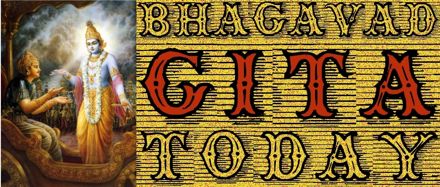 TRANSLATION:
Thus the field of activities [the body], knowledge and the knowable have been summarily described by Me. Only My devotees can understand this thoroughly and thus attain to My nature.
PURPORT (excerpt) :
The Lord has described in summary the body, knowledge and the knowable. This knowledge is of three things: the knower, the knowable and the process of knowing. Combined, these are called vijnana, or the science of knowledge.
Perfect knowledge can be understood by the unalloyed devotees of the Lord directly. Others are unable to understand. The monists say that at the ultimate stage these three items become one, but the devotees do not accept this. Knowledge and development of knowledge mean understanding oneself in Krishna consciousness.
We are being led by material consciousness, but as soon as we transfer all consciousness to Krishna's activities and realize that Krishna is everything, then we attain real knowledge. In other words, knowledge is nothing but the preliminary stage of understanding devotional service perfectly. In the Fifteenth Chapter this will be very clearly explained.