Bhagavad Gita Today August 3, 2021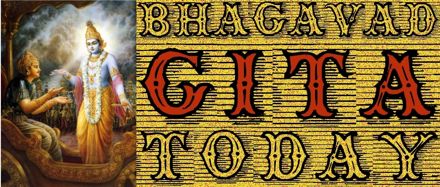 TRANSLATION:
Thus far I have described this knowledge to you through analytical study. Now listen as I explain it in terms of working without fruitive results. O son of Pritha, when you act in such knowledge you can free yourself from the bondage of works.
PURPORT (excerpt):
One should therefore understand that buddhi-yoga means to work in Krishna consciousness, in the full bliss and knowledge of devotional service. One who works for the satisfaction of the Lord only, however difficult such work may be, is working under the principles of buddhi-yoga and finds himself always in transcendental bliss. By such transcendental engagement, one achieves all transcendental understanding automatically, by the grace of the Lord, and thus his liberation is complete in itself, without his making extraneous endeavors to acquire knowledge. There is much difference between work in Krishna consciousness and work for fruitive results, especially in the matter of sense gratification for achieving results in terms of family or material happiness. Buddhi-yoga is therefore the transcendental quality of the work that we perform.
Want daily doses of practical spiritual wisdom in your e-mailbox? Consider joining one of our many eBook clubs