Bhagavad-gita Today June 10, 2020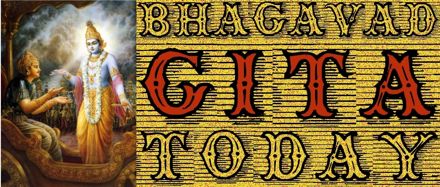 Krishna's explanations of the self, the world, and the source of all existence are the most complete and convincing we've ever heard. Don't just take our word for it, though; you decide:
TRANSLATION
O scion of Bharata, you should understand that I am also the knower in all bodies, and to understand this body and its knower is called knowledge. That is My opinion.
PURPORT (excerpt):
… The body consists of the senses. The Supreme Lord is Hrishikesa, Which means "the controller of the senses." He is the original controller of the senses, just as the king is the original controller of all the activities of the state; the citizens are secondary controllers. The Lord says, "I am also the knower." This means that He is the superknower; the individual soul knows only his particular body. In the Vedic literature, it is stated as follows:
This body is called the kshetra, and within it dwells the owner of the body and the Supreme Lord, who knows both the body and the owner of the body. Therefore He is called the knower of all fields.
The distinction between the field of activities, the knower of activities, and the supreme knower of activities is described as follows. Perfect knowledge of the constitution of the body, the constitution of the individual soul, and the constitution of the Supersoul is known in terms of Vedic literature as jnana. That is the opinion of Krishna.
To understand both the soul and the Supersoul as one yet distinct is knowledge. One who does not understand the field of activity and the knower of activity is not in perfect knowledge. One has to understand the position of prakriti (nature), purusha (the enjoyer of nature) and isvara (the knower who dominates or controls nature and the individual soul).
One should not confuse the three in their different capacities. One should not confuse the painter, the painting and the easel. This material world, which is the field of activities, is nature, and the enjoyer of nature is the living entity, and above them both is the supreme controller, the Personality of Godhead.