Disappearance of Gopala Bhatta Goswami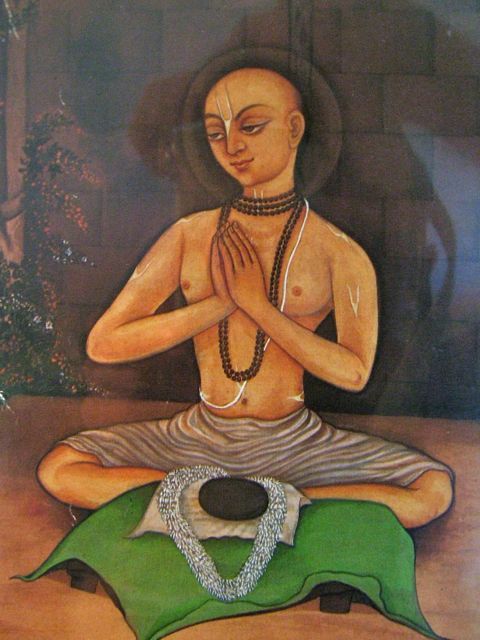 Today is the disappearance anniversary of Gopal Bhatta Goswami, one of the celebrated Six Goswamis of Vrindavan. Chaitanya Mahaprabhu met Gopal Bhatta and his family in A.D. 1511, while traveling through South India. Gopal Bhatta later went to Vrindavan, the birthplace of Krishna, to study the scriptures with Rupa and Sanatana Goswamis.
Gopal Bhatta Goswami is famous for establishing the worship of Sri Radha-Raman, a unique, self-manifested (non-carved) Deity form of Krishna. The Radha-raman temple is one of the most famous and popular temples in all of Vrindavan. When Krishnadas Kaviraja was writing Chaitanya-charitamrita, an extensive biography of Lord Chaitanya, Gopal Bhatta, out of severe humility, requested him to not mention his name anywhere in it. The author mostly complied with his request, only mentioning Gopal Bhatta a couple of times.
More: