Sri Raghunandana Thakura - Appearance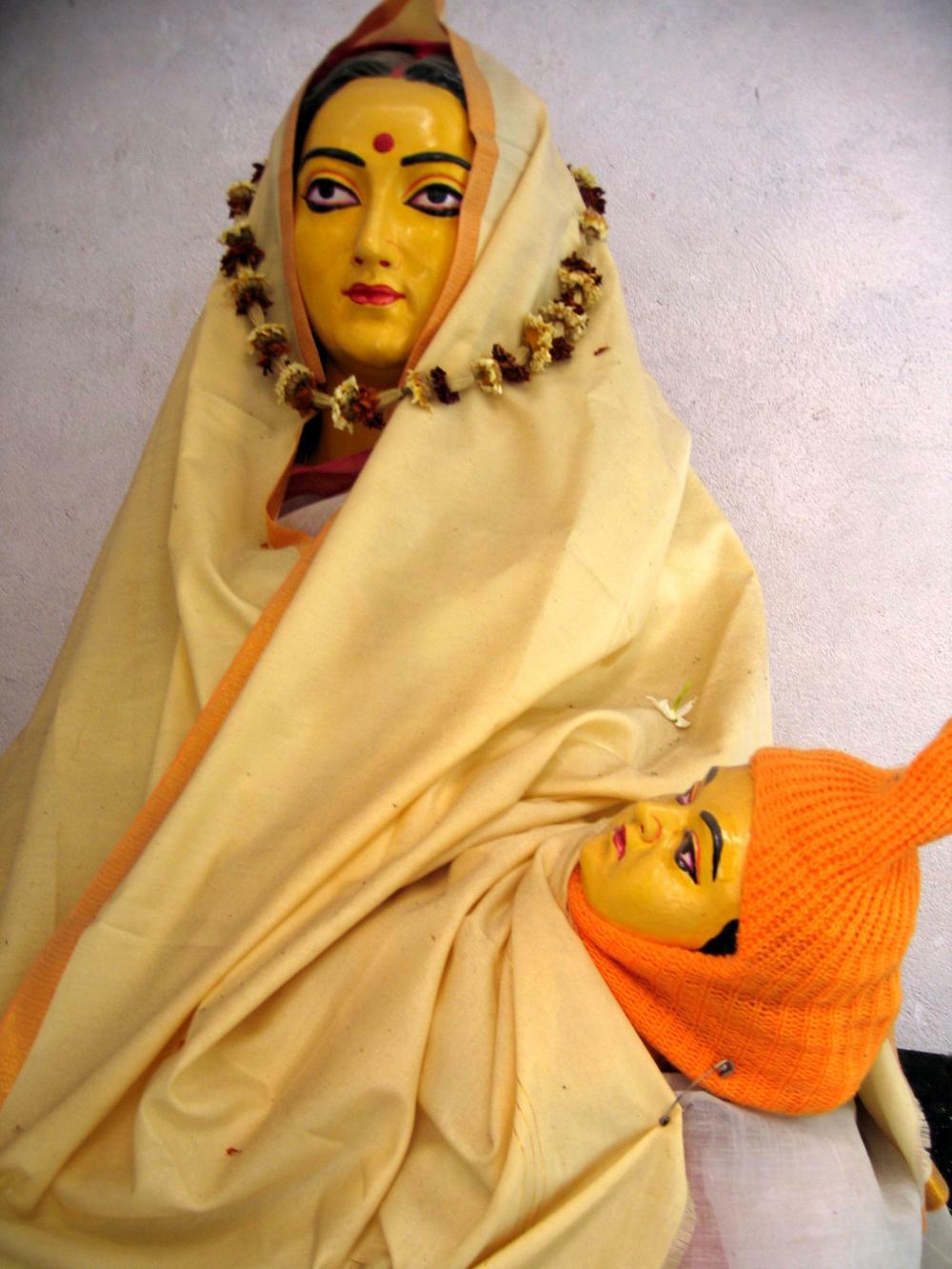 Raghunandana Thakura was the son of the great devotee Mukunda Dasa. Both were contemporaries of Chaitanya Mahaprabhu.
More:
Picture shows the deity of baby Raghunandana on the lap of his mother at his birthplace, Sri Khanda. Courtesy of Sakhicharan dasa. Know the name of Raghunandana Thakura's mother? Contact us.