Annual Homages to Srila Prabhupada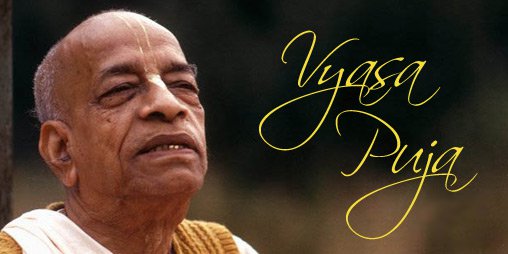 Vyasa-puja is an annual offering of special honor—puja—to the spiritual teacher, who represents Krishna Himself as well as Krishna's incarnation Vyasadeva, the editor of the Vedas. Krishna recommends everyone seeking God to first seek out God's representative and respectfully accept his guidance.
Members of the International Society for Krishna Consciousness consider Srila Prabhupada the spiritual guide for everyone within the Society. Each year, we publish a Vyasa-puja book—a collection of homages to Srila Prabhupada—from devotees and temples all over the world.
These books are available for download here.
Source Notes:
We like to quote our sources. This page is based on the following: