International Money Orders
Send Donations From Canada or Japan
International Postal Money Orders are the cheapest and easiest way to send donations from Canada or Japan. Simply go to your post office and pay with cash to send an international postal money order in USD dollar funds to our Krishna.com treasurer*:
Robert Burnside
Krishna.com
P.O. Box 430
Alachua, FL 32616
USA
Robert will be able to cash your donation at the post office when he goes to pick up the Krishna.com mail. (For those of you who don't know him, Robert is one of the most honest and reliable people you've ever met. He will see to it that your donation makes its way safely to Krishna.com.) Send us an email to let us know your donation is on its way.
Send Donations From Anywhere in the World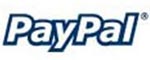 PayPal - Sign up for a PayPal account in over 55 countries and have funds drawn from your bank account. Great option if you don't have credit cards or live in a country like India and wish to make regular monthly donations to Krishna.com. Once you've set up your PayPal account, just click on any of the options on our main donations page.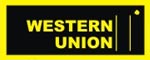 Western Union - Go to your nearest Western Union agent (anywhere you see the Western Union logo). Send a money transfer made payable to our Krishna.com treasurer, Robert Burnside, phone: 386-462-7794, at the following location:
HITCHCOCKS FOODWAY #7350
US HIGHWAY 441
ALACHUA, FL 32615
Tel: (386) 462-1314
Email us the "control number" you get when you make the payment. We will need to tell our local agent this control number in order to receive your donation.

MoneyGram - Go to your nearest MoneyGram agent (anywhere you see the MoneyGram logo). Send a donation made payable to our Krishna.com treasurer, Robert Burnside, phone: 386-462-7794, to be retrieved at the below MoneyGram location closest to Krishna.com:
WAL-MART #538
2649 NW 13TH STREET
GAINESVILLE, FL 32609
Phone: 352-378-0619
MoneyGram will give us a complimentary phone call when the donation arrives if you give them our phone number when you make the payment: 386-462-7794. Just to be sure, email us to let us know you sent a donation and we'll go and pick it up.
Fees - Both Western Union and MoneyGram charge nominal fees to send money orders. It may be economical for you to consolidate monthly gifts into one gift for the year, or create a PayPal account instead.
Thank you for your contribution. Krishna.com depends on support from kind people like yourself to continue to broadcast the glories of Lord Krishna on the Internet and to expand this service.
*Our former treasurer retired at the end of 2012, so we have a new treasurer. All accounts formerly directed to Pierre Lemieux should be changed to Robert Burnside. Robert is a long-time Krishna conscious practitioner and disciple of Srila Prabupada, and you might know him by his spiritual name Ranjita Dasa.