Krishna Balarama Mandir 24-Hour Kirtan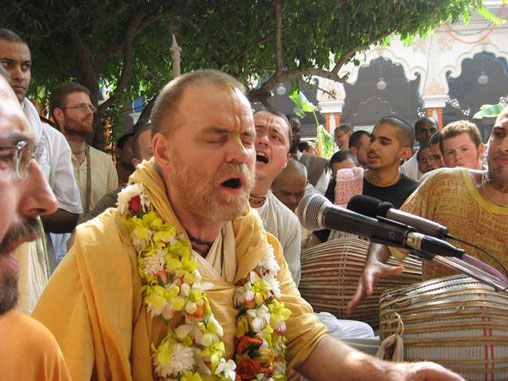 The Krishna Balaram Mandir Twenty-Four Hour Kirtan Band has been continuously chanting the Hare Krishna mantra twenty-four hours a day at the Krishna-Balarama temple in Vrindavan, India, every day, since 1986. The group's founder, Aindra dasa, was a disciple of Srila Prabhupada who lived in Vrindavan for many years until his passing away in 2010.
Listed below are live recordings of Aindra Dasa leading kirtan. They are dated in day, month, year format and are organized from the year 2000 through 2006. We hope you enjoy these wonderful and spiritually uplifting kirtans.