Smart Quote of the Day, February 4, 2020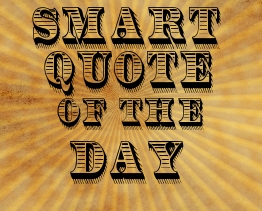 "Speculative knowledge cannot give us reality as it is, but will continue to be nefariously imperfect. So-called scientists try to prove that there is no God and that everything is happening because of the laws of nature, but this is imperfect knowledge because nothing can work unless directed by the Supreme Personality of Godhead."
This is from the Srimad-Bhagavatam 7.15.58
[This chapter of the Srimad-Bhagavatam, entitled "Instructions for Civilized Human Beings," relates a conversation between the sage Narada and King Yudhisthira. Yudhisthira has asked Narada how a common man may achieve the perfection of life. Here, Narada offers some advice on how to meditate on the Supreme Person.]
TRANSLATION
Although one may consider the reflection of the sun from a mirror to be false, it has its factual existence. Accordingly, to prove by speculative knowledge that there is no reality would be extremely difficult.
PURPORT (excerpt):
When we raise our unmixed faith to the lotus feet of Krishna, everything is revealed. Krishna also says in Bhagavad-gita (7.1):

mayy asakta-manah partha
yogam yuñjan mad-asrayah
asamsayam samagram mam
yatha jñasyasi tac chrnu

"Now hear, O son of Prtha [Arjuna], how by practicing yoga in full consciousness of Me, with mind attached to Me, you can know Me in full, free from doubt."
Simply by raising one's staunch faith in Krishna and His instructions, one can understand reality without a doubt (asamsayam samagram mam). One can understand how Krishna's material and spiritual energies are working and how He is present everywhere although everything is not Him. This philosophy of acintya-bhedabheda, inconceivable oneness and difference, is the perfect philosophy enunciated by the Vaishnavas. Everything is an emanation from Krishna, but it is not that everything must therefore be worshiped.
Speculative knowledge cannot give us reality as it is, but will continue to be nefariously imperfect. So-called scientists try to prove that there is no God and that everything is happening because of the laws of nature, but this is imperfect knowledge because nothing can work unless directed by the Supreme Personality of Godhead. This is explained in Bhagavad-gita (9.10) by the Lord Himself…
More: