Smart Quote of the Day, July 15, 2015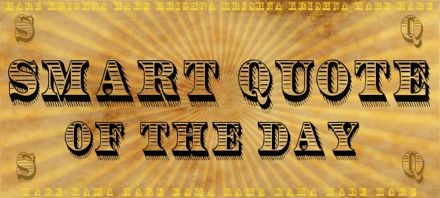 " . . . if someone becomes a pure Vaishnava, or devotee of the Lord, ten generations of his family before his birth and ten generations after will be liberated."
Today's Smart Quote is from Krishna, the Supreme Personality of Godhead, Chapter Sixty-four, The Story of King Nriga:
At this time, Lord Krishna was present among His relatives who were members of the kshatriya class. To teach them through the exemplary character of King Nriga, He said, "Even though a kshatriya king may be as powerful as fire, it is not possible for him to usurp the property of a brahmana and utilize it for his own purpose. If this is so, how can ordinary kings, who falsely think themselves the most powerful beings within the material world, usurp a brahmana's property?
"I do not think that taking poison is as dangerous as taking a brahmana's property. For ordinary poison there is treatment—one can be relieved from its effects—but if one drinks the poison of taking a brahmana's property, there is no remedy for the mistake. The perfect example is King Nriga. He was very powerful and very pious, but due to the small mistake of unknowingly usurping a brahmana's cow, he was condemned to the abominable life of a lizard.
"Ordinary poison affects only those who drink it, and ordinary fire can be extinguished simply by pouring water on it, but the arani fire ignited by the spiritual potency of a brahmana who is dissatisfied can burn to ashes the whole family of a person who provokes such a brahmana. [Formerly, the brahmanas used to ignite the fire of sacrifice not with matches or any other external fire but with their powerful mantras, called arani.] If someone even touches a brahmana's property, his family is ruined for three generations. However, if a brahmana's property is forcibly taken away, the taker's family for ten generations before him and ten generations after will be subject to ruination. On the other hand, if someone becomes a pure Vaishnava, or devotee of the Lord, ten generations of his family before his birth and ten generations after will be liberated."