Smart Quote of the Day, May 5, 2020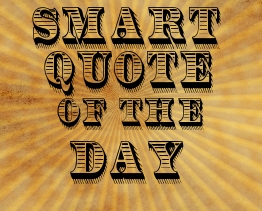 "Every living entity in this material world is struggling for existence, and the only salvation or relief from the cycle of birth and death in the evolutionary process is full surrender."
This is from the Srimad-Bhagavatam 8.3.13
[This chapter of the Srimad-Bhagavatam is entitled "Gajendra's Prayers of Surrender." In this chapter, the King of the elephants, Gajendra, having been attacked by a crocodile, prayed to the Personality of Godhead for protection.]
TRANSLATION
I beg to offer my respectful obeisances unto You, who are the Supersoul, the superintendent of everything, and the witness of all that occurs. You are the Supreme Person, the origin of material nature and of the total material energy. You are also the owner of the material body. Therefore, You are the supreme complete. I offer my respectful obeisances unto You.
PURPORT (excerpt):
Plants, trees, insects, aquatics, demigods, beasts, birds and all other living entities are sons or parts and parcels of the Supreme Lord, but because they are struggling with different mentalities, they have been given different types of bodies (manah sasthanindriyani prakrti-sthani karsati). Thus they have become sons of prakrti, or material nature, which is impregnated by the Supreme Personality of Godhead.
Every living entity in this material world is struggling for existence, and the only salvation or relief from the cycle of birth and death in the evolutionary process is full surrender. This is indicated by the word namaha, "I offer my respectful obeisances unto You."
More: