Smart Quote of the Day, November 23, 2021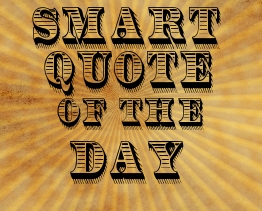 "The devotees who are fully engaged in spreading the Krishna consciousness movement…have no steady or permanent occupation, yet we actually see that they are maintained very opulently."
This is from the Srimad-Bhagavatam, 10.2.26
[This chapter of the Srimad-Bhagavatam is entitled, "Prayers by the Demigods for Lord Krishna in the Womb." As described in this chapter, when the Supreme Personality of Godhead entered the womb of Devaki to kill Kamsa, all the demigods understood that the Lord was living within Devaki's womb, and therefore in veneration they offered Him these Garbha-stuti prayers.]
TRANSLATION
The demigods prayed: O Lord, You never deviate from Your vow, which is always perfect because whatever You decide is perfectly correct and cannot be stopped by anyone. Being present in the three phases of cosmic manifestation — creation, maintenance and annihilation — You are the Supreme Truth. Indeed, unless one is completely truthful, one cannot achieve Your favor, which therefore cannot be achieved by hypocrites. You are the active principle, the real truth, in all the ingredients of creation, and therefore You are known as antaryami, the inner force. You are equal to everyone, and Your instructions apply for everyone, for all time. You are the beginning of all truth. Therefore, offering our obeisances, we surrender unto You. Kindly give us protection.
PURPORT (excerpt):
…Everyone is searching after the truth. That is the philosophical way of life. The demigods give information that the Supreme Absolute Truth is Krishna. One who becomes fully Krishna conscious can attain the Absolute Truth.
Krishna is the Absolute Truth. Relative truth is not truth in all the three phases of eternal time. Time is divided into past, present and future. Krishna is Truth always, past, present and future.
In the material world, everything is being controlled by supreme time, in the course of past, present and future. But before the creation, Krishna was existing, and when there is creation, everything is resting in Krishna, and when this creation is finished, Krishna will remain. Therefore, He is Absolute Truth in all circumstances.
If there is any truth within this material world, it emanates from the Supreme Truth, Krishna. If there is any opulence within this material world, the cause of the opulence is Krishna. If there is any reputation within this material world, the cause of the reputation is Krishna. If there is any strength within this material world, the cause of such strength is Krishna. If there is any wisdom and education within this material world, the cause of such wisdom and education is Krishna. Therefore Krishna is the source of all relative truths.
The Supreme Personality of Godhead does not need to do anything personally, for He has such potencies that anything He wants done will be done perfectly well through the control of material nature... Similarly, those who are engaged in the service of the Lord are not meant to struggle for existence.
The devotees who are fully engaged in spreading the Krishna consciousness movement, more than ten thousand men and women all over the world [at the time this was written, in 1976], have no steady or permanent occupation, yet we actually see that they are maintained very opulently. The Lord says in Bhagavad-gita (9.22):
"For those who worship Me with devotion, meditating on My transcendental form, I carry to them what they lack and preserve what they have."
The devotees have no anxiety over what will happen next, where they will stay or what they will eat, for everything is maintained and supplied by the Supreme Personality of Godhead, who has promised…: "O son of Kunti, declare it boldly that My devotee never perishes." (Bg. 9.31)
From all angles of vision, therefore, in all circumstances, if one fully surrenders unto the Supreme Personality of Godhead, there is no question of one's struggling for existence…
More: