Smart Quote of the Day, September 16, 2020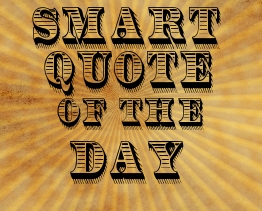 "The Lord says…: 'In My impersonal feature I am spread throughout the world.' Therefore, this world is not different from Him. The difference is a difference in names. For example, whether we speak of gold earrings, gold bangles or gold necklaces, ultimately they are all gold. In a similar way, all the different manifestations of matter and spirit are ultimately one in the Supreme Personality of Godhead."

This is from the Srimad-Bhagavatam 8.12.8
[This chapter of the Srimad-Bhagavatam is entitled, "The Mohini-murti Incarnation Bewilders Lord Siva." It describes how Lord Siva was bewildered upon seeing the beautiful Mohini-murti incarnation of the Supreme Personality of Godhead and how he later came to his senses. In today's verse, Lord Siva is offering Lord Krishna some words of praise.]
TRANSLATION
My dear Lord, Your Lordship alone is the cause and the effect. Therefore, although You appear to be two, You are the absolute one. As there is no difference between the gold of a golden ornament and the gold in a mine, there is no difference between cause and effect; both of them are the same. Only because of ignorance do people concoct differences and dualities. You are free from material contamination, and since the entire cosmos is caused by You and cannot exist without You, it is an effect of Your transcendental qualities. Thus the conception that Brahman is true and the world false cannot be maintained.
PURPORT (excerpt):
In Bhagavad-gita (9.4) the Lord says:
maya tatam idam sarvam
jagad avyakta-murtina
mat-sthani sarva-bhutani
na caham tesv avasthitah
"By Me, in My unmanifested form, this entire universe is pervaded. All beings are in Me, but I am not in them." Thus although someone may say that the Supreme Person is different from the cosmic manifestation, actually He is not.
The Lord says, maya tatam idam sarvam: "In My impersonal feature I am spread throughout the world." Therefore, this world is not different from Him. The difference is a difference in names. For example, whether we speak of gold earrings, gold bangles or gold necklaces, ultimately they are all gold. In a similar way, all the different manifestations of matter and spirit are ultimately one in the Supreme Personality of Godhead…
More: