Smart Quote of the Day, September 24, 2020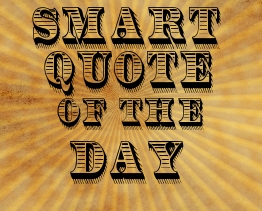 "By rendering devotional service unto the Personality of Godhead, Sri Krishna, one immediately acquires causeless knowledge and detachment from the world."
This is from the Srimad-Bhagavatam 8.12.10
[This chapter of the Srimad-Bhagavatam is entitled, "The Mohini-murti Incarnation Bewilders Lord Siva." It describes how Lord Siva was bewildered upon seeing the beautiful Mohini-murti incarnation of the Supreme Personality of Godhead and how he later came to his senses. In today's verse, Lord Siva is offering Lord Krishna some words of praise.]
TRANSLATION
O my Lord, I, who am considered to be the best of the demigods, and Lord Brahma and the great rsis, headed by Marici, are born of the mode of goodness. Nonetheless, we are bewildered by Your illusory energy and cannot understand what this creation is. Aside from us, what is to be said of others, like the demons and human beings, who are in the base modes of material nature [rajo-guna and tamo-guna]? How will they know You?
PURPORT (excerpt):

bahunam janmanam ante
jñanavan mam prapadyate
vasudevah sarvam iti
sa mahatma sudurlabhah

"After many births and deaths, he who is actually in knowledge surrenders unto Me, knowing Me to be the cause of all causes and all that is. Such a great soul is very rare." (Bg. 7.19)
Only those who have surrendered to the lotus feet of Vasudeva can understand the Absolute Truth.

vasudeve bhagavati
bhakti-yogah prayojitah
janayaty asu vairagyam
jñanam ca yad ahaitukam

"By rendering devotional service unto the Personality of Godhead, Sri Krsna, one immediately acquires causeless knowledge and detachment from the world." (Bhag. 1.2.7)
More: