Sri Krishna-lila-stava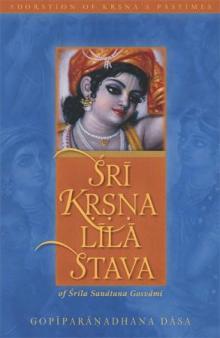 This work by Srila Sanatana Goswami is an offering of praise in 432 verses, giving a personal meditation on Krishna's Vrindavana pastimes as told by Sukadeva Goswami in Srimad-Bhagavatam.
This edition includes translation and commentary by Gopiparanadhana Dasa and never-before-seen paintings by Russian artist Saccidananda Dasa.
Purchase Sri Krishna-lila-stava at our store and immerse your mind and heart in Lord Krishna.