Srila Prabhupada Photo Book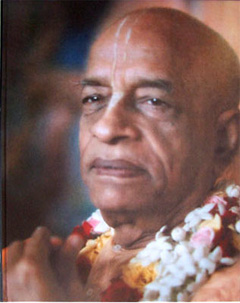 Srila Prabhupada, a meditation on the founder of the Hare Krishna Movement. This show-stopping book comes in large 13" x 15.5" format and runs 192 pages full of artful black-and-white and color photographs of this iconic devotee of Krishna.
Some of the Hare Krishna Movement's most gifted photographers capture several moods of Srila Prabhupada. During his public dealings and appearances he exhibits powerful devotional charisma and determination. And there are many candid, private moments of exceptional simplicity and sweetness. The accompanying quotes from Srila Prabhupada and various scriptures perfectly encapsulate each image and complete the meditation. When you snap this book closed, you'll walk away feeling as if you've just personally associated with a pure devotee, refreshed and inspired to pursue your devotional activities.
Srila Prabhupada is a limited edition book, with less than 500 copies available, so hurry and get your copy at the Krishna.com store now!
Watch a short video preview of this book: