New Publications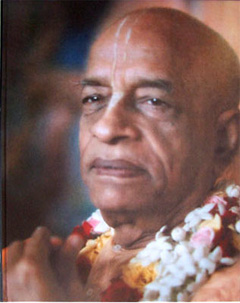 Srila Prabhupada, a meditation on the founder of the Hare Krishna Movement. This show-stopping book comes in large 13" x 15.5" format and runs 192 pages full of artful black-and-white and color photographs of this iconic devotee of Krishna.
Some of the Hare Krishna Movement's most gifted photographers capture several moods of Srila Prabhupada. During his public dealings and appearances he exhibits powerful devotional charisma and determination. And there are many candid, private moments of exceptional simplicity and sweetness. The accompanying quotes from Srila Prabhupada and various scriptures perfectly encapsulate each image and complete the meditation. When you snap this book closed, you'll walk away feeling as if you've just personally associated with a pure devotee, refreshed and inspired to pursue your devotional activities.
Srila Prabhupada is a limited edition book, with less than 500 copies available, so hurry and get your copy at the Krishna.com store now!
Watch a short video preview of this book: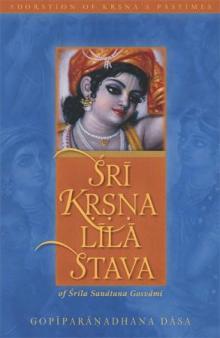 This work by Srila Sanatana Goswami is an offering of praise in 432 verses, giving a personal meditation on Krishna's Vrindavana pastimes as told by Sukadeva Goswami in Srimad-Bhagavatam.
This edition includes translation and commentary by Gopiparanadhana Dasa and never-before-seen paintings by Russian artist Saccidananda Dasa.
Purchase Sri Krishna-lila-stava at our store and immerse your mind and heart in Lord Krishna.
Now Available!
Krishna.com is proud to announce the arrival of the Bhaktivedanta Book Trust's latest masterpiece—the new publication of Krishna Art, featuring some of the most beautiful paintings done by devotees of Krishna.
Following a tradition of luxurious, elegant display books of Krishna art and Krishna conscious themes, the BBT has finally released this gorgeous new volume of paintings, produced with incredible attention to detail.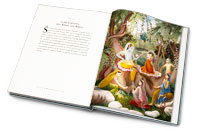 This new oversize art book includes 146 meticulously restored paintings on single pages and double fold-out pages, with accompanying text. Each image has been digitally remastered to produce lush colors in printing.
This deluxe printing is now available. Order yours online today, or contact the Krishna.com Store to find out more. Call 1-800-800-3284, or email store@krishna.com.