Vrindavan Temple Live Video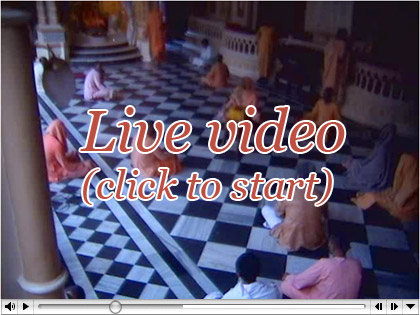 This is a beta test of a live video stream from the ISKCON Krishna Balaram Temple in Vrindavan, India. Click on the photo above to launch a new window with the video stream. Requires Windows Media Player on PC, or Flip4Mac WMV plug-in on Mac.
The presiding Lordships are the most beautiful Krishna Balaram, Radha-Shyamasundar, and Gaura-Nitai.