We Souls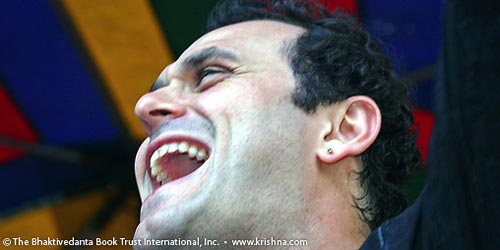 Each of us is one of the innumerable spiritual souls who emanate from Krishna. Although both Krishna and we souls are spiritual, we can never be equal to Him. He is like the powerful sun, and we are like tiny particles of sunshine.
Like God, we have form, and we are eternal conscious beings full of happiness. We possess the marvelous spiritual qualities of God to a limited degree.
The essence of our identity is our eternal relationship with Krishna. Self-realization means discovering that relationship, which we have now forgotten. The best use of our free will, which is part of our spiritual nature, is to choose to take up the practices of Bhakti-yoga and awaken to our actual identity.